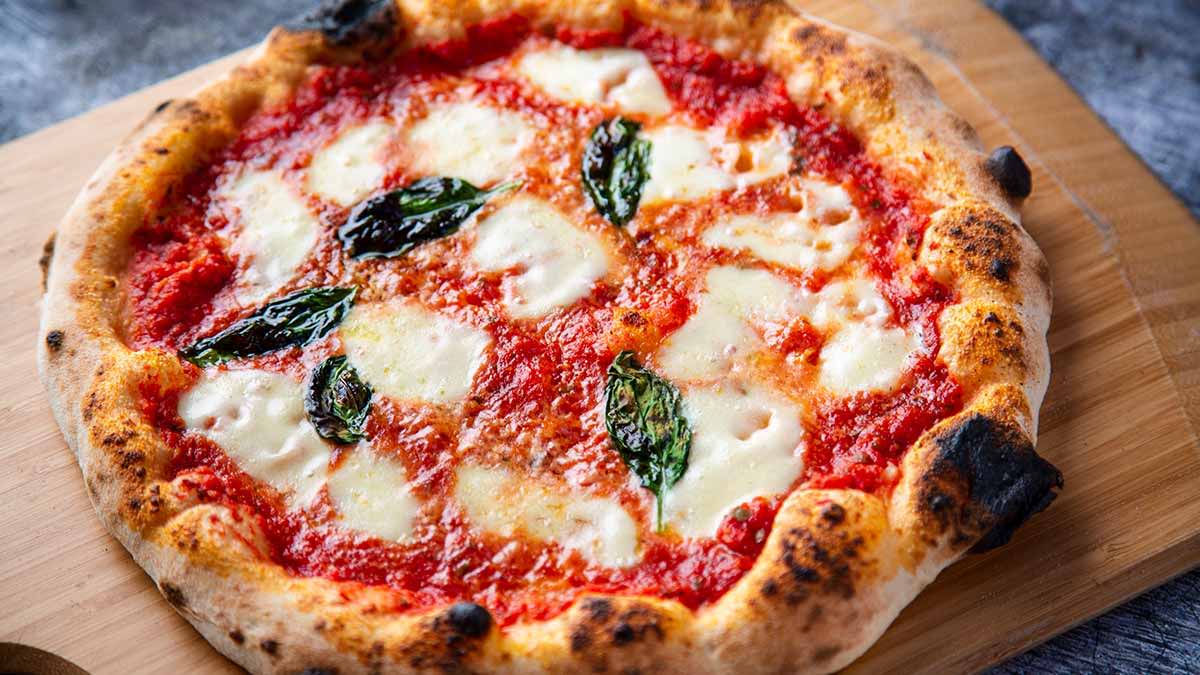 When it comes to classics, you can't beat a simple Margherita. If you're new to making pizzas, this is a great place to start. Enjoy gooey mozzarella and sweet-tangy tomato sauce, topped with fragrant fresh basil.
8.8/11.6oz (250/330g) pizza dough
4-5 tbsp classic tomato pizza sauce
2oz (60g) fresh mozzarella, ripped
4-5 whole basil leaves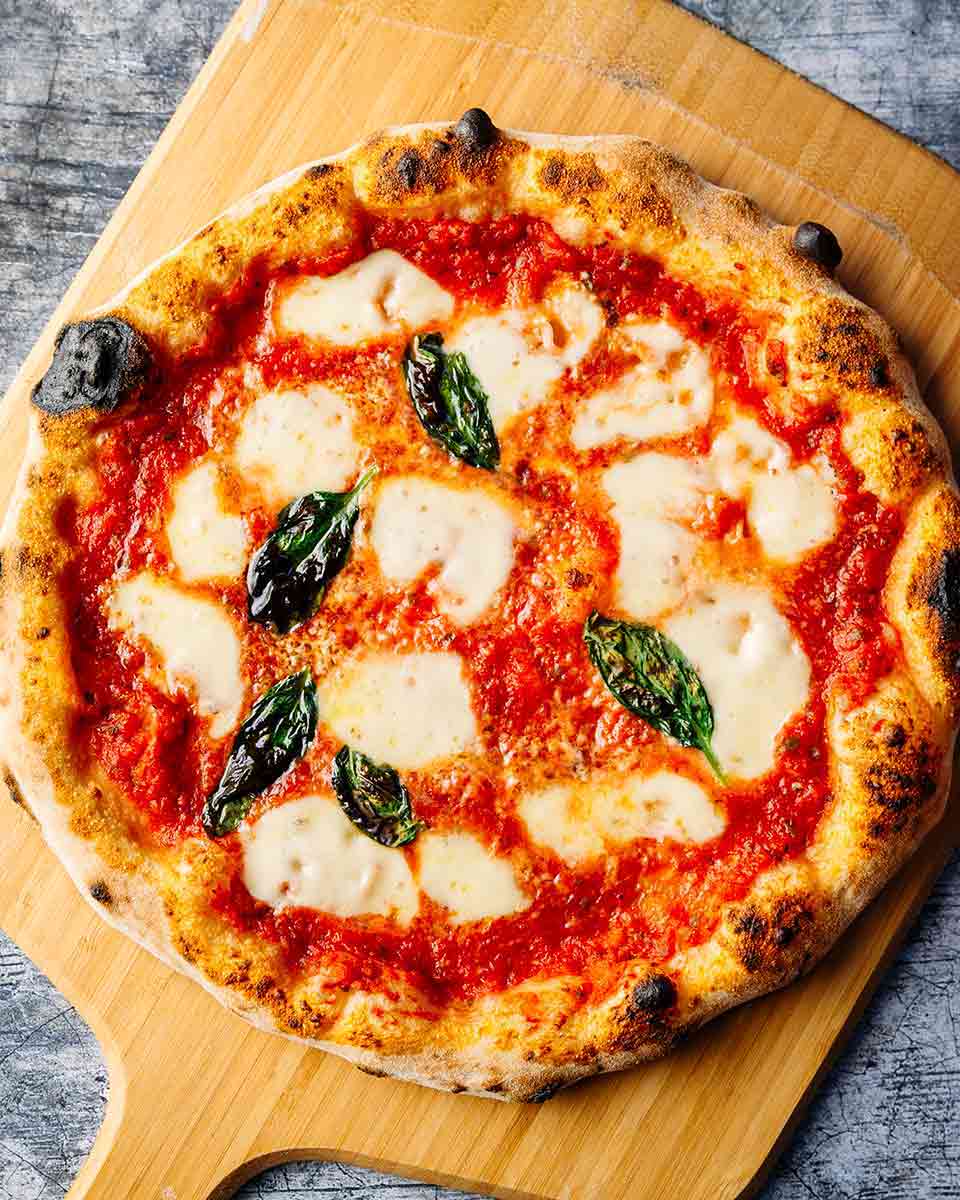 Preheat your Ooni pizza oven at 932°F (500°C). Use the Ooni Infrared Thermometer to

accurately check the temperature inside the oven.

Dust your Ooni pizza peel with flour or fine semolina. Stretch the pizza dough ball out to

12 or 16 inches and lay it out on your pizza peel.

Spread an even layer of the pizza sauce over the pizza base. To finish, top with

mozzarella.

Slide the peel into the oven and bake, rotating the pizza regularly. Once done, remove

the pizza from the oven and garnish with whole fresh basil leaves.
Get ready to unleash your inner pizza chef and embark on a culinary adventure with Ooni pizza ovens! These little wonders bring out the fun in pizza-making, making it a delightful experience for friends and family alike. Whether you're having a cosy night in with the family, a backyard or balcony pizza party or taking your pizza skills on a camping trip, Ooni ovens add a dash of excitement to any gathering. With their sleek and stylish design, they not only cook incredible pizzas but also become a focal point of admiration. So, fire up the oven, toss the dough, and let the good times roll with Ooni pizza ovens! It's pizza-making, reimagined with a whole lot of fun!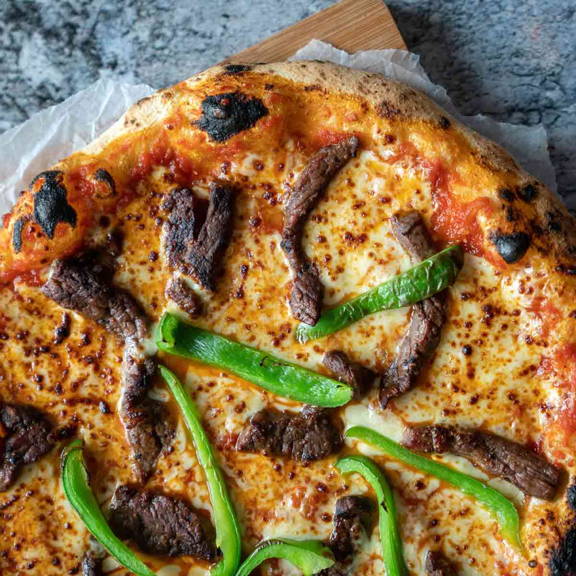 The classic Philly cheesesteak has been transformed in this recipe for Philly Cheesesteak Pizza. Slices of roast beef, green peppers and onions combine in this crispy, smoky delight! Topped with a generous portion of savoury provolone and a dusting of cracked black pepper.