Kitchen & Cooking Knives
Kitchen & Cooking Knives
Unleashing Culinary Precision.
Elevating Every Dish with Kitchen &
Cooking Knives, Crafted for Mastery and Perfection.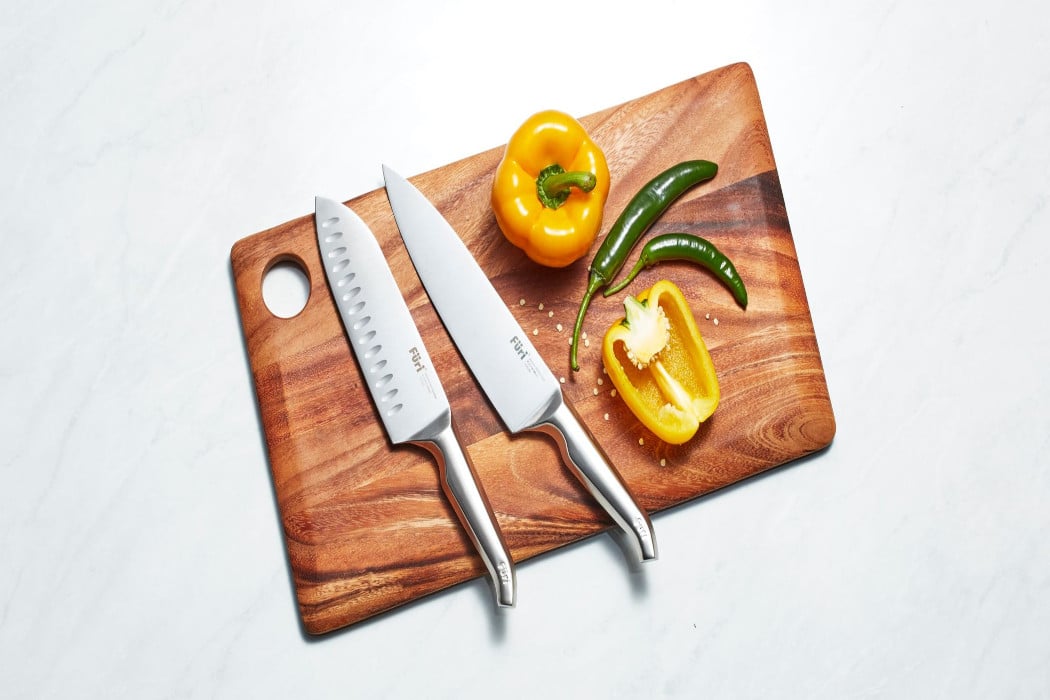 Enjoy the satisfaction of culinary precision with our premium and cooking knives. Handpicked from esteemed European brands, these cooking knives are your gateway to exciting new dishes and brilliant kitchen performance. Plus, enjoy complimentary shipping on orders over $99 when you shop at Minimax. It's time to sharpen up your kitchen skills.
At Minimax, we firmly believe that quality kitchen & cooking knives can be a game-changer in the kitchen. So, our knife collection is about more than just slicing and dicing. It's about opening doors to new culinary adventures and crafting dishes with passion. We've carefully selected a remarkable collection of premium kitchen and cooking knives to help you achieve just that.
These kitchen knives function as more than just kitchen tools. They're the catalysts for bringing out your culinary prowess. Whether you're a seasoned chef or a home cook, our range of cooking knives is here to transform your cooking experience.
Most Popular in this Collection
Find Your Ideal Kitchen & Cooking Knife Set
Choosing a suitable knife set for you can be a challenging task, but Minimax is here to guide you. Every cook has unique needs, which is why we offer a diverse selection of kitchen and cooking knife sets to cater to your specific requirements. Imagine preparing sashimi and sushi with the precision of a sushi chef. Picture yourself effortlessly slicing through the tender layers of a perfectly cooked steak or filleting a fish like a pro. These are just a few examples of what you can achieve with the right knives in your hands.
All of our knives are designed for resilience and precision, becoming your best friends in the kitchen. So, whether you're looking for an all-encompassing set or a specialised collection, we have the perfect knives for you. Be sure to look out for our exclusive sales so you can get superior knives for the kitchen while maximising savings.
Kitchenware to Complement Your Kitchen Knives
Explore our range of cutting boards, chopping blocks and premium kitchenware to complement your knives. Our selection includes wood, plastic, and bamboo options designed to provide stability, precision, and durability for your food preparation needs. After all, a great knife deserves an equally excellent cutting surface.
To maintain the precision of your knives, it's essential to keep them sharp. Minimax offers a variety of knife sharpeners to ensure your knives remain in their sharpest condition. This is important, since a sharp knife makes a kitchen task more manageable, as well as making it safer.
The Minimax Difference - Smooth Shopping and Rewards
When you shop with us at Minimax, you can opt for more than just a purchase. You can join a bustling kitchen community. Our Minimax Rewards program provides exclusive perks such as discounts, special offers, and the first bite of new products. We want to make sure you have the sharpest tools in your culinary tool belt.
Whether you're a fan of doorstep deliveries or prefer a more hands-on approach, we can cater to your needs. For the convenience of home delivery, shop for kitchen knives online. Or, for those who crave the tactile experience, find your nearest store. And if you're the pick-it-up-yourself type, try our "Click and Collect" option. If you want to get up close and personal with our knives, visit one of our stores and experience firsthand the quality and craftsmanship of our kitchen knives.
Find your ideal knife set today. It's time to prepare beautiful, memorable meals with confidence.