Stainless Steel Cookware, Pans & Pots
Stainless Steel Cookware
Timeless Elegance.
Elevating culinary excellence with stainless steel
cookware, where durability meets time-honoured style.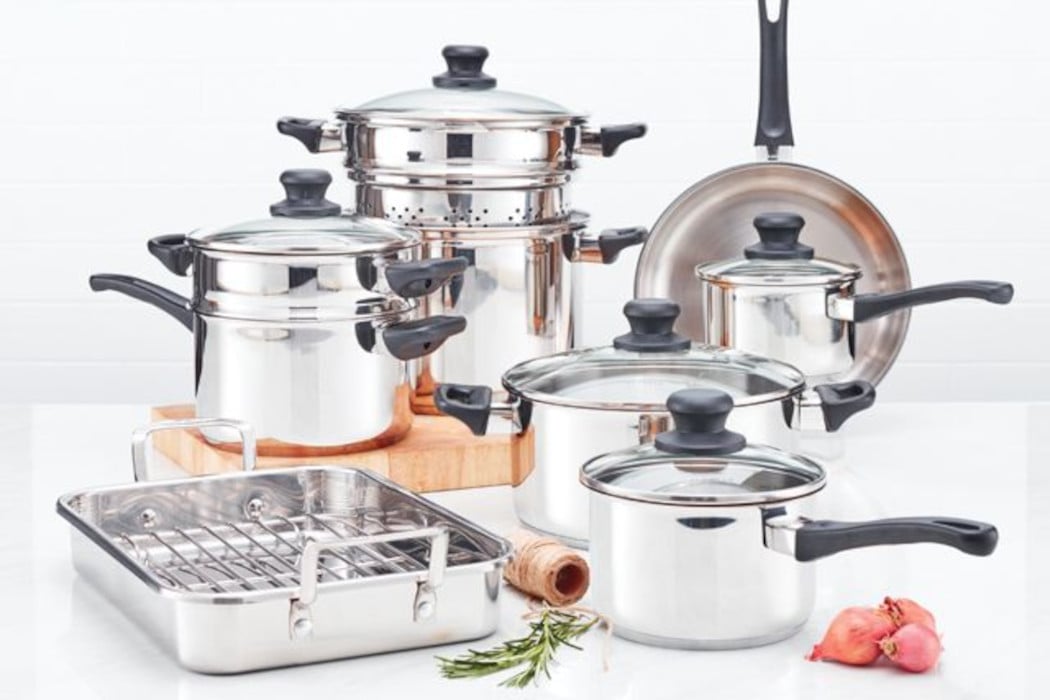 Dive into the world of Minimax's stainless steel cookware, where durability meets sophistication. Our designer collection ensures even heat distribution, making it a favourite among professional chefs and home cooks.
Browse Minimax's online collection of stainless steel cookware, thoughtfully crafted for top-notch culinary performance. Whether searing a steak, simmering a sauce, or boiling pasta, our stainless steel pots and pans consistently deliver impeccable results.
Most Popular in this Collection
The Brilliance of Minimax's Stainless Steel Cookware
Stainless steel cookware is celebrated for its resilience, aesthetic appeal, and exceptional cooking performance. Maintenance for stainless steel is minimal which makes cleaning and caring for your stainless steel pots and pans a breeze. At Minimax, we've curated a collection that embodies these qualities, ensuring you have the finest tools at your disposal.
Why Choose Stainless Steel Cookware?
Durability: Stainless steel is resistant to rust, staining, and corrosion, ensuring your cookware remains pristine for years.
Even Heating: Our premium stainless steel cookware ensures even heat distribution, preventing hot spots and ensuring perfectly cooked dishes.
Versatility: From stainless steel pans for frying to stainless steel pots for soups and stews, our range caters to every culinary need.
Easy Maintenance: Stainless steel is non-reactive and easy to clean, making it ideal for everyday cooking.
Shop Stainless Steel Cookware Online with Minimax
Discover the convenience of shopping for stainless steel cookware online with Minimax. Our detailed product descriptions, customer reviews, and secure payment gateways ensure a seamless shopping experience. Whether you're looking for individual pieces or complete stainless steel pots and pans sets, we have you covered.
Join the Minimax Culinary Community
When you choose Minimax's stainless steel, you're not just investing in premium cookware; you're embracing a lifestyle. Engage with fellow culinary enthusiasts, share recipes, and explore the latest trends through our blog and social media channels.
Experience the Minimax difference with our stainless steel cookware, where quality and elegance come together in harmony.