Complete Cookware & Saucepan Sets
Cookware sets
Masterful tools for every culinary quest.
Discover the ultimate collection of complete
cookware & saucepan sets for your kitchen mastery.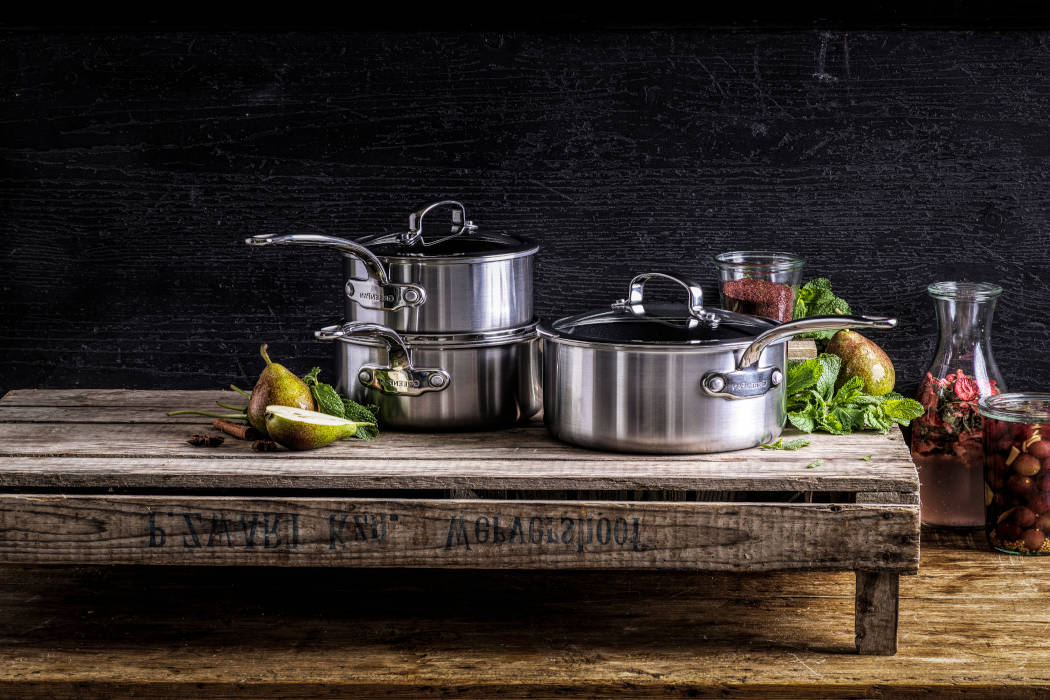 Are you starting a new culinary chapter, upgrading your kitchen essentials with the latest and greatest cookware sets, or switching from stainless steel to ceramic? Our collection spans from essential 3-piece cookware sets for the budding cook to comprehensive 11-piece sets for the culinary aficionado. eager to explore a broader culinary horizon, delve into the full range of Minimax cookware.

Most Popular in this Collection
Elevate Your Culinary Journey

Our saucepan sets are a cornerstone in any kitchen, ensuring you're equipped for every simmering delight. For those passionate about searing and grilling, our frypans and grill pans are indispensable. And for the Sunday roast enthusiasts, our roasting sets guarantee impeccable results.
Every set in our collection embodies precision, quality, and exceptional value. Whether selecting a 5-piece or a 9-piece cookware set, Minimax ensures reliability and unmatched performance with every use. And for those eager to explore a broader culinary horizon, delve into the full range of Minimax cookware.
Dive Deeper into the World of Minimax Cookware Sets

A Set for Every Culinary Adventure
Whether you're a novice trying out gourmet cooking or a seasoned chef looking to upgrade, Minimax's cookware sets cater to every culinary aspiration. Our sets are meticulously crafted, ensuring that each piece complements the other, offering versatility and efficiency in the kitchen.
The Minimax Promise: Quality and Durability
Our commitment to quality is unwavering. Each cookware set undergoes rigorous testing to ensure it meets our high standards. From the robustness of our casseroles to the versatility of our saute pans, every piece promises longevity and consistent performance.
Explore Beyond the Sets
While our cookware sets offer a comprehensive kitchen solution, the culinary world is vast and ever-evolving. Dive into our Minimax Style blog to discover the latest trends, recipes, and tips to elevate your cooking game. And if you're keen on adding individual pieces to your collection, our extensive cookware range awaits.
Join the Minimax Community
When you choose Minimax, you're not just investing in cookware; you're becoming a part of a community that cherishes the art of cooking. Engage with fellow culinary enthusiasts, share your kitchen triumphs, and learn from the experiences of others. And for our loyal customers, our rewards program offers exclusive benefits and discounts.
Find Us In-Store
While shopping online offers convenience, there's something special about experiencing our products firsthand. Visit our stores to feel the quality, understand the functionality, and get expert advice from our in-store team.