Bread Making Tools, Supplies & Accessories
Bringing Back Bread and Butter
For the love of artisan bread and beautiful butter, you deserve the best supplies.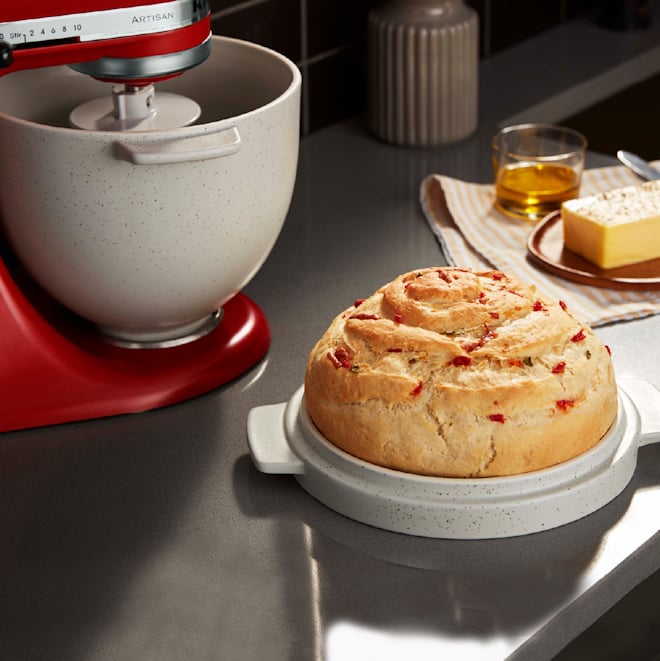 Discover the art of baking with Minimax's collection of bread making, tools, supplies, and accessories designed for a passionate baker's kitchen. We've gathered everything you need to create delightful, artisanal bread, making your baking journey as effortless as it is delicious.
At Minimax, we get that the right bread-making tools are essential for perfecting your bread recipes. Our range of mixing and measuring equipment guarantees precision in your baking. We provide measuring cups, spoons, and mixing bowls that simplify the process. Additionally, our electric mixers are designed to knead your dough perfectly, ensuring a consistent texture every time.
For the finishing touches that matter, explore our selection of bread-making tools, supplies and accessories. From proofing baskets to bread slicers, these small yet significant elements can enhance the texture and appearance of your bread. The devil's in the details, and we've covered them all.
Most Popular in this Collection
Quality Tools for Quality Baking
Quality and precision is paramount in bread making. This is why we've handpicked the finest brands in the industry to offer you immaculate bread making supplies. Keep an eye on our exclusive sales to acquire these baking essentials at excellent value.
At Minimax, we provide the bread making knowledge and tools you need to turn every loaf into a crusty, delicious masterpiece. Elevate your bread-making experience with the finest tools and supplies, and enjoy the simple pleasure of artisan bread with beautiful butter or olive oil.
Why Minimax for Breadmaking?
The process is as smooth as dough when shopping for bread-making supplies and accessories with Minimax. Our website provides a range of specially-curated kitchenware and cookware, making choosing the right tools for your bread-making needs an absolute delight. And, with our secure payment options and swift delivery services, your ideal bread-baking essentials are just a click away.
We value your time, which is why we offer a Click and Collect option. Shop online, select your desired items, and pick them up at your nearest store. It's a hassle-free way to move swiftly into your bread-making era.
We take pride in our reliable and efficient delivery service, ensuring your chosen supplies reach your doorstep promptly so you can dive right into bread-making. We know that the dough process can't be sped up, so we do our best to get your bread-baking tools and equipment out to you without delay. Alternatively, you can locate a nearby store to immerse yourself in the Minimax in-store experience.
Become a part of the Minimax Culinary Community
By choosing Minimax for your bread-making supplies and accessories, you're not merely acquiring the tools, but you're also joining a passionate community. Share your favourite recipes, connect with fellow bread enthusiasts, unlock Minimax Rewards, and stay updated on the latest bread-making trends through our blog and social media.
With Minimax, in the world of artisan bread, every effort behind every loaf is appreciated, and every bite of brilliantly baked dough creates lasting memories.