Premium Cookware & Cooking Supplies
Elevate Your Culinary Experience with Minimax Cookware
Every dish, whether a multi-course gourmet delight or a classic spag-bol, deserves the finest tools.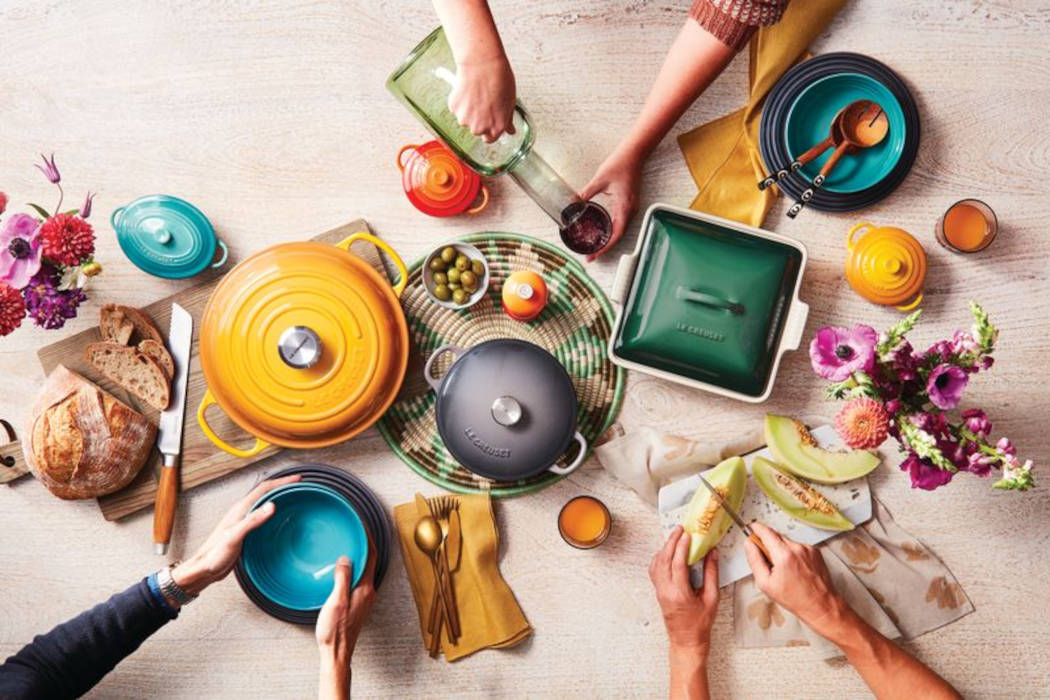 With Minimax's curated range of premium cookware, every meal transforms into a culinary masterpiece. Dive into our extensive collection of cookware online, featuring everything from saucepans and saute pans to frypans and grill pans, ensuring you have the perfect tool for every dish.
Our European cookware selection, including cast iron and non-stick varieties, ensures durability and performance. Whether you're whipping up a delicate soufflé, crafting a creamy risotto, or baking the fluffiest sponge cake, our cooking supplies guarantee perfection every time.

For those keen on expanding their culinary repertoire, explore our specialty cookware or venture into the world of woks for an authentic Asian cooking experience. And for the bakers among us, our bakeware and oven-to-tableware collections are a must-visit. Embrace the Minimax lifestyle, where quality meets passion in every culinary creation.

Most Popular in this Collection
Discover the World of Minimax Cookware
At Minimax, the right cookware can transform your culinary journey. Our collection is not just about pots and pans; it's about creating memories, sharing moments, and crafting dishes that resonate with love and passion.
Why Choose Minimax Cookware?
Durability Meets Design: Our cookware is crafted from the finest materials, ensuring longevity and consistent performance. From the robustness of cast iron to the convenience of non-stick, every piece is designed with the modern chef in mind.
Versatility in Every Piece: Our range caters to every need, whether you're a professional chef or a home cook. From saute pans for those quick stir-fries to stock pots for hearty broths, we've got you covered.
European Excellence: Our European cookware range embodies the essence of continental cooking. Experience the finesse of French cuisine or the robustness of Italian dishes with tools that complement every style.
Expanding Your Culinary Horizons with Minimax
Specialty Cookware: Dive into specialty cookware, where unique tools like woks and grill pans await. Perfect for those who love to experiment and explore diverse cuisines.
Bakeware and Beyond: For the bakers and dessert makers, our bakeware collection promises perfection. From oven-to-tableware pieces that add elegance to your presentation to specialty tools that ensure your pastries are golden-brown every time.
Shop Cookware Online with Confidence
With Minimax, shopping for cookware online is a seamless experience. Our user-friendly platform, detailed product descriptions, and customer reviews ensure you make informed decisions. Plus, with our secure payment gateways and prompt delivery services, your dream cookware is just a click away. Or you can find a store near you and experience the Minimax difference in-store.
Join the Minimax Culinary Community
When you choose Minimax, you're not just buying cookware; you're joining a community. Engage with fellow culinary enthusiasts, share recipes, receive Minimax Rewards and explore the latest cookware trends through our blog and social media channels.
Embrace the world of gourmet cooking with Minimax. Every dish is a story, and every meal is a memory.