Prep Time: 15 mins
Cook Time: 10 mins
Serves: 2
¼ of a pork belly with skin removed
1 ½ tablespoons Blue Hills Leatherwood Honey
1 ½ tablespoons soy sauce
½ teaspoon Chinese five spice
1 teaspoon chilli
Pinch of salt
1 tablespoon olive oil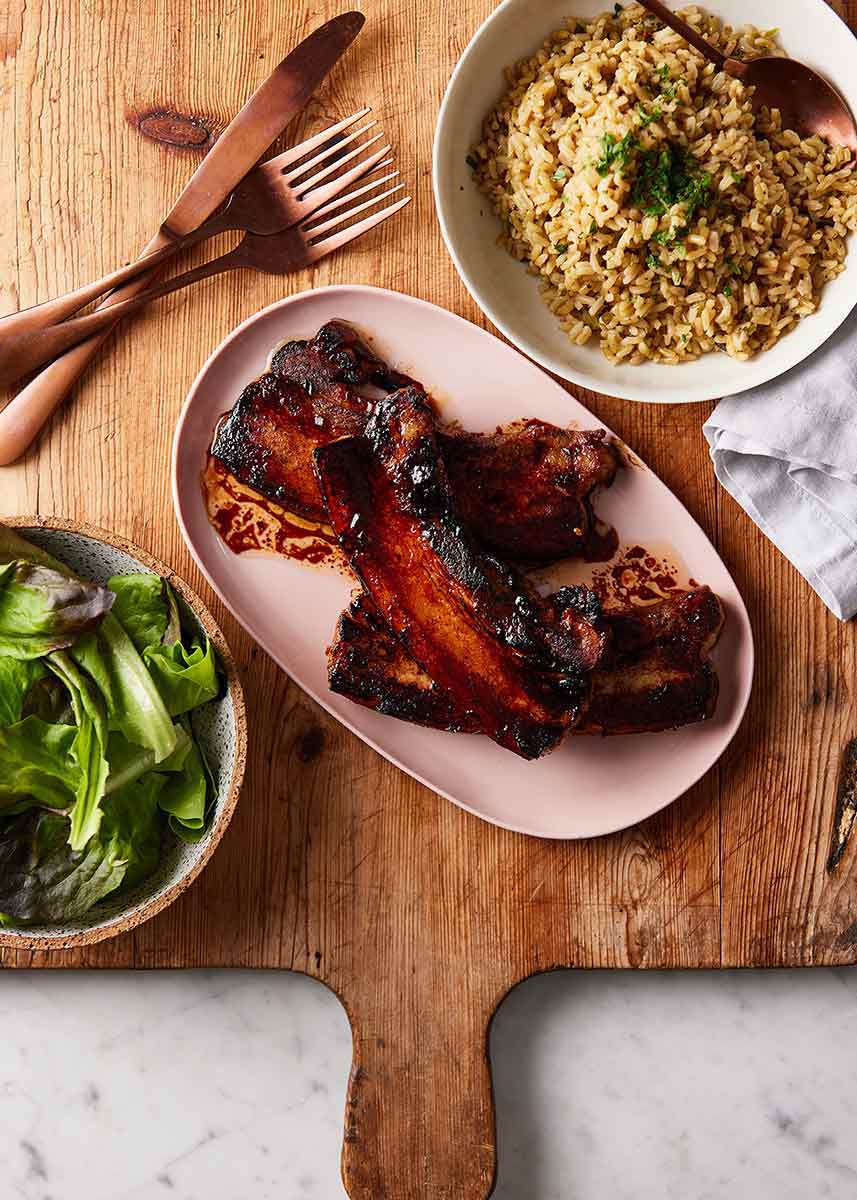 Cut the pork into 2 ½ cm wide slices and put into a mixing bowl.

Add the honey, soy sauce, Chinese five spice, chilli and salt and mix to coat the meat.

Leave this mixture to stand for half an hour or longer in the fridge if you have time.

Heat the oil.

Add the pork and cook on a medium heat.

Turn the pork every few minutes taking care not to burn the honey.

Cook for around 8 minutes.

Sprinkle with salt and serve.