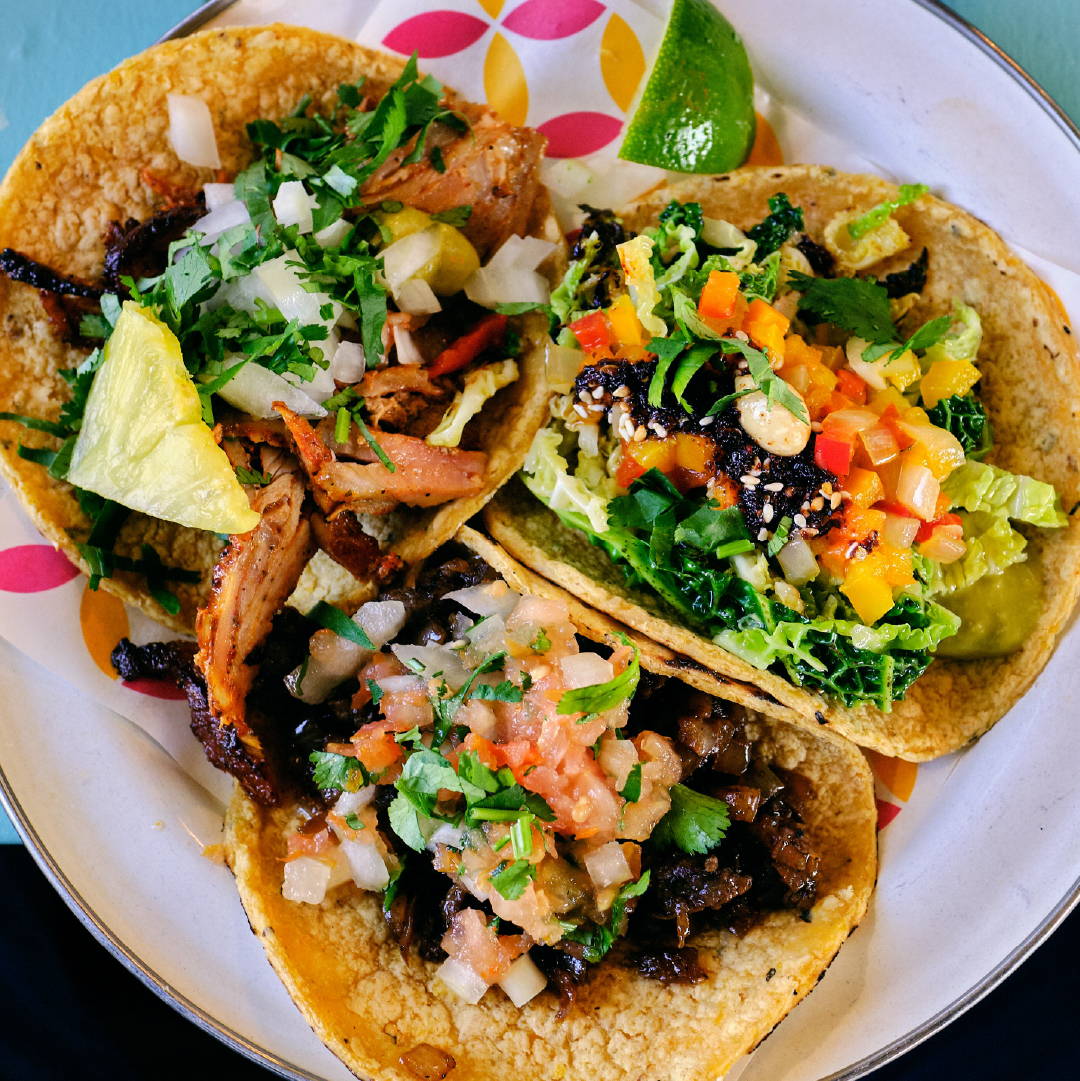 Light and flavourful fish tacos with sweet and savoury salsa can be made for two in just 30 mins.
1 hass avocado, diced
1 mango, diced
2 tomatoes, diced
Coriander, finely chopped
Zest of 1/2 of a lime
Juice of 1 lime, divided
1 200 gram piece of swordfish
1 teaspoon taco seasoning
1 cup + 1 tablespoon canola oil
6 white corn tortillas
1/2 cup shredded carrots and cabbage mixture
First, prepare the avocado mango salsa. Combine the diced avocado, mango, tomato, and coriander in a bowl. Sprinkle with lime zest and lime juice. Mix well and place in the refrigerator until your ready to construct the tacos.

Season the swordfish with the taco seasoning on both sides, and set to the side. Then, preheat a 3 quart sauté pan on medium heat

Add 1 tablespoon of vegetable oil. Cook the swordfish for 5 minutes, turn over and cook for an additional 5 minutes. Then remove the fish from the pan and set to the side (to keep it warm you can cover the fish with a piece of aluminium foil).

Using the same sauté pan, add in 1-cup canola cooking oil. Increase the heat to high. After the oil has heated for 1-2 minutes, place one white corn tortilla in the skillet. Once it begins to bubble (about 10-15 seconds) turn the corn tortilla over, let it stand for 5 seconds then using tongs fold one end in half. Rotate each side for a few seconds until golden brown. Once the corn tortilla is golden brown, remove from the sauté pan and place on a paper-towel lined plate. Repeat until all the taco shells have been cooked.
Note: For this recipe, we recommend using the Anolon Endurance 30cm covered sauté.
Anolon Endurance+ Covered Saute Pan 30cm (4.7L)
This high-performance Anolon Endurance+ Covered Saute 30cm (4.7L) pan is an essential for any kitchen. Its large size provides ample room for sautéing and braising, making it the go-to choice for preparing succulent seafood, tender lamb shanks, and flavorful vegetables. The versatile pan is suitable for stovetop cooking and oven transfers, eliminating the need for a second dish. Outfit your kitchen with the best - Anolon Endurance+.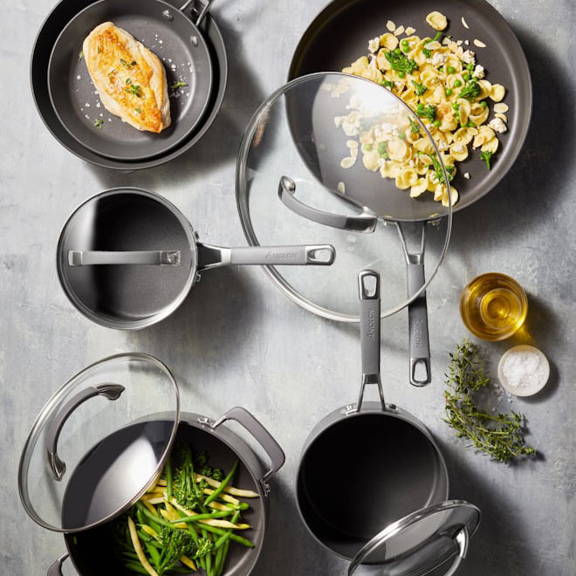 Built for Purpose Pans for All Your Family Favourites
Anolon Endurance+ cookware strikes the perfect balance of functional elegance and the durability needed for cooking right throughout the week. Featuring a hard-anodised construction, twice as sturdy as stainless steel, it ensures impressive resilience and quick, even heat distribution for flawless cooking results. Additionally, its Induction suitable base provides superior control and performance across all cooktops.