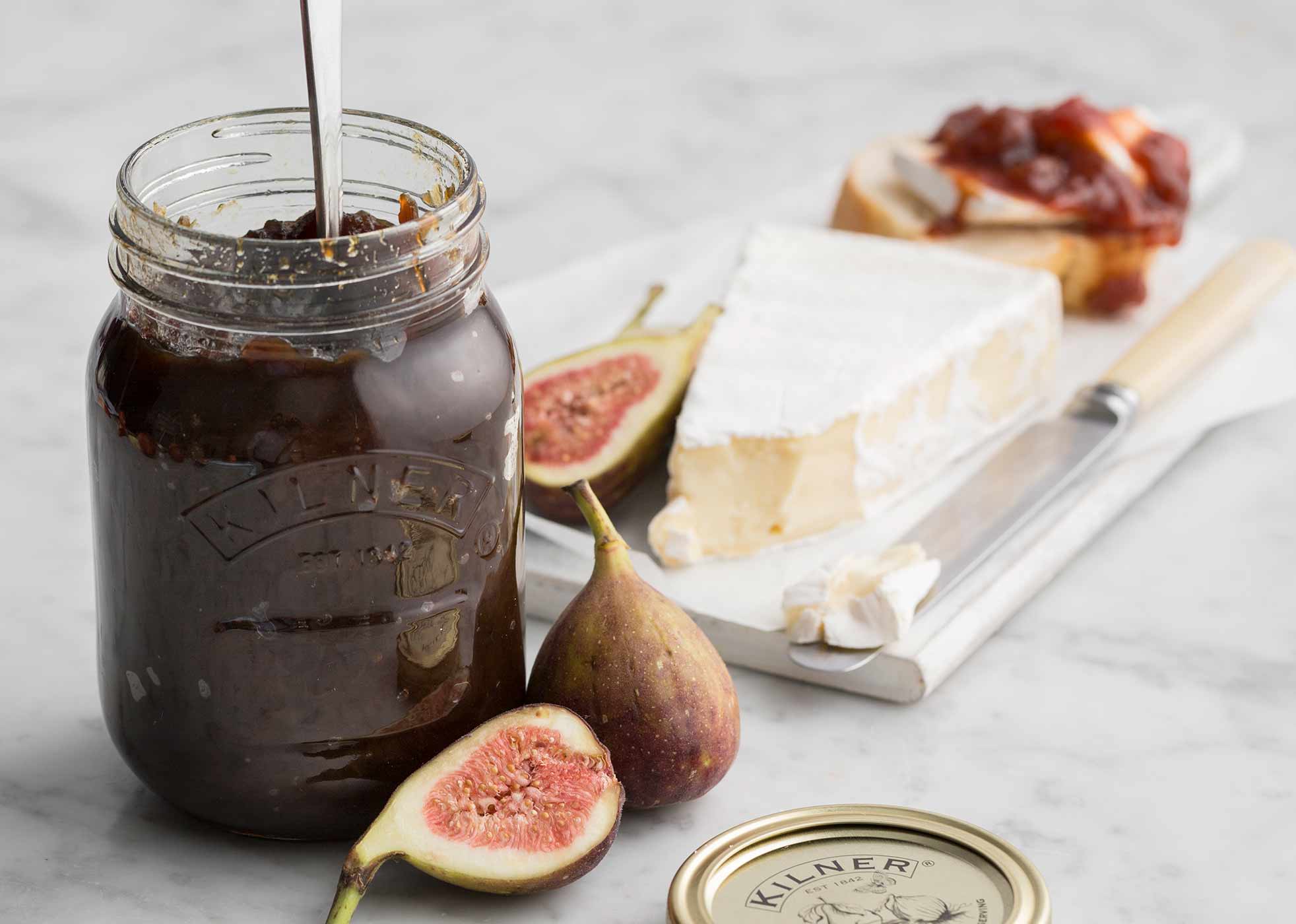 Sweet and sticky, this fig chutney is the perfect accompaniment to a festive cheese board. Make into a homely christmas gift by serving in 250ml Kilner® Preserve jars.
10 Large Figs
2 Red Onions, peeled and chopped
125ml Balsamic Vinegar
100ml Red Wine Vinegar
250g Light Muscovado Sugar
1 tbsp Olive Oil
1 tsp Mixed Spice
1/2 tsp Salt
1/2 tsp Pepper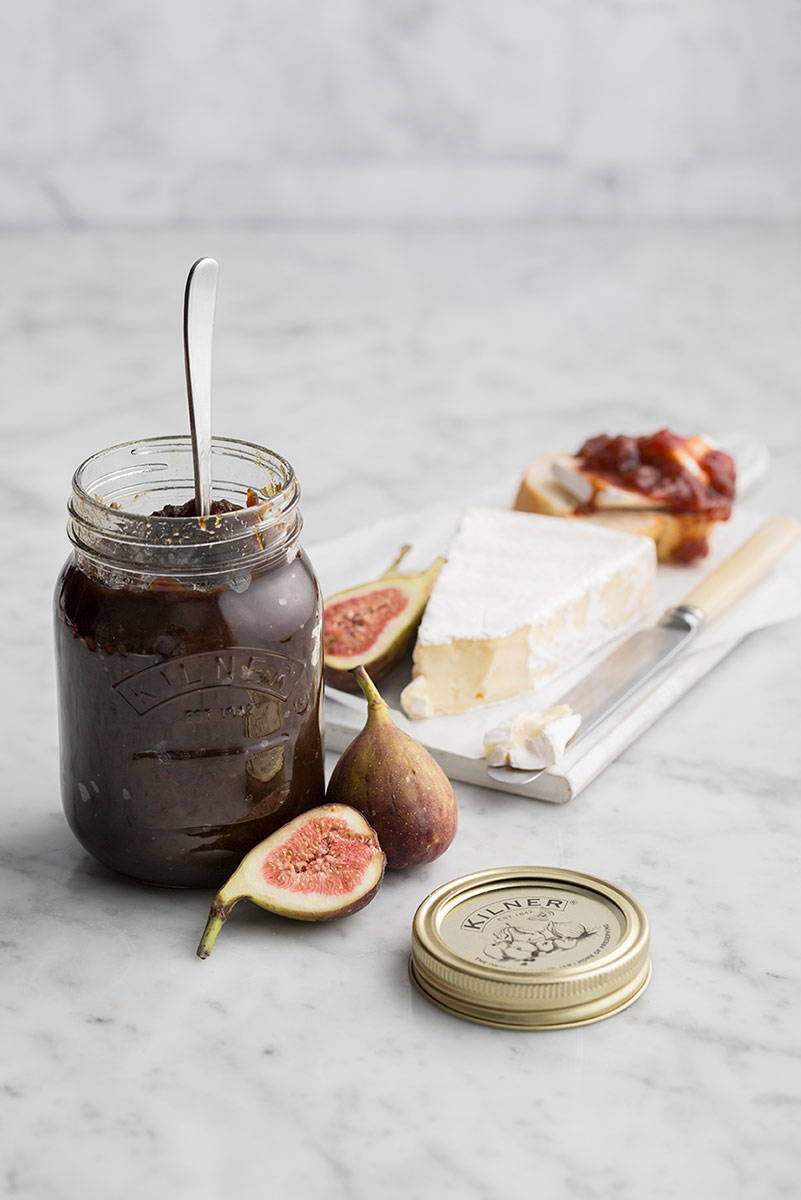 Peel and slice the red onions, remove the stalk from the figs and cut them into quarters.

Heat the oil in a Kilner® Preserving Pan and add the onion, fry over a medium heat until it has softened and is translucent. Add in the balsamic and red wine vinegars, sugar, mixed spice, salt and pepper.

Bring to a boil then reduce the heat and simmer for 30 minutes.

Once the liquid has reduced to a syrup add in the figs and cook for 15 minutes.

Place into warm sterilised Kilner® Preserve jars, put on the lids and process the jars in a water bath.
Preserving Season has Arrived
Wide range of preserving paraphernalia
As the saying goes, great things are worth bottling. Capture the gorgeous flavours of Summer fruits to last throughout the year. Cherries, berries, and plums are all ripe for the picking and ready to be transformed into delicious dollops for toast or scones.
Minimax's Tasmanian stores offer a wide range of preserving paraphernalia including jars in all shapes and sizes, thermometers, funnels, super sized stockpots and even a traditional maslin pan. What's more, Kilner's classic collection of preserving jars are the bee's knees when it comes to storing honey. Perfect for the backyard beekeeper!
The Kilner jar is an iconic symbol of preserving, with its classic design and practical functionality. Whether it's pickles, jams, chutneys or other delicious treats, Kilner jars can help keep the contents safe and sound for a long time.