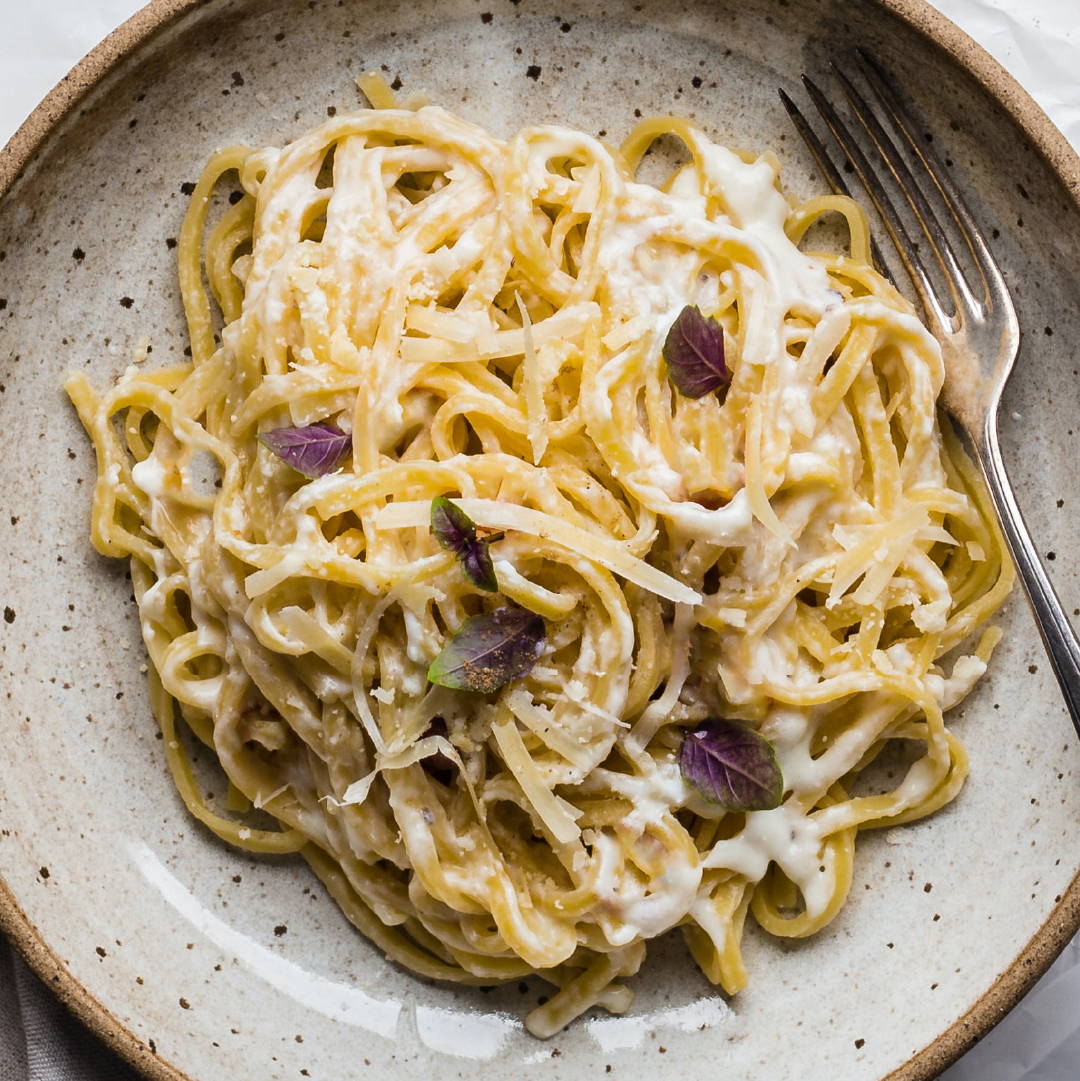 Thick fettuccine noodles combined with a rich Parmesan-garlic cream sauce, the ultimate dinner.
225g fettuccine noodles
1 tablespoon unsalted butter
2 teaspoons minced garlic
1/2 cup heavy cream
1/2 cup grated Parmesan cheese
1 tablespoon fresh parsley
salt and pepper to taste
In a covered stockpot, bring 2L of water to a boil. Add in 1 tablespoon of salt. Once the water is boiling add in the fettuccine noodles. Reduce the heat to medium and cook for 10 minutes until the noodles are al dente. You will need to stir on occasion to prevent the noodles from sticking.

Drain the pot of noodles in a colander. Set the noodles to the side. Place the stockpot back on the stovetop.

Add the unsalted butter and garlic to the stockpot on low heat. Mix with a silicone spatula then add in the noodles and the heavy cream. Toss the noodles in the cream mixture. Add in the grated Parmesan cheese. Continue to mix until the cheese has melted into the cream mixture. Remove from the heat, place the lid on the pot and let rest for 5 minutes.

Before serving, mix in the freshly-minced parsley and season with salt and black pepper, if desired. Divide between two plates. Top with additional Parmesan cheese if desired.
Endurance+ Stockpot with Pasta Insert
Sized for the task, Anolon Endurance+ Stockpot with Pasta Insert 7.6L is perfect for making stocks, soups, and sauces. This covered stockpot also comes with a bonus pasta insert, helping you to quickly and safely strain your favourite pastas. Cook with confidence with this durable hard-anodized aluminum pot.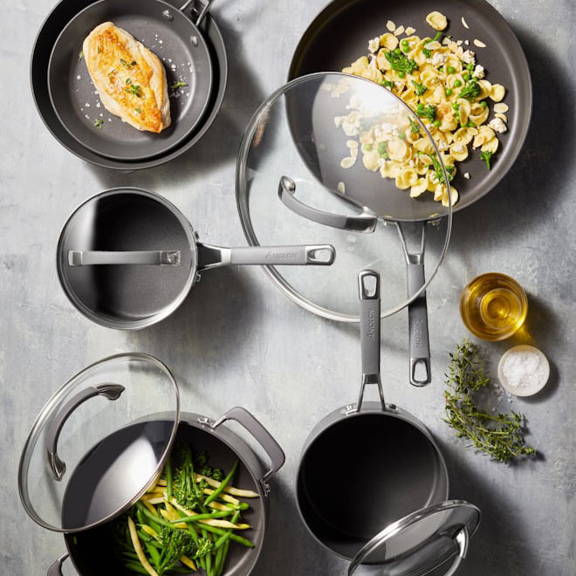 Built for Purpose Pans for All Your Family Favourites
Anolon Endurance+ cookware strikes the perfect balance of functional elegance and the durability needed for cooking right throughout the week. Featuring a hard-anodised construction, twice as sturdy as stainless steel, it ensures impressive resilience and quick, even heat distribution for flawless cooking results. Additionally, its Induction suitable base provides superior control and performance across all cooktops.