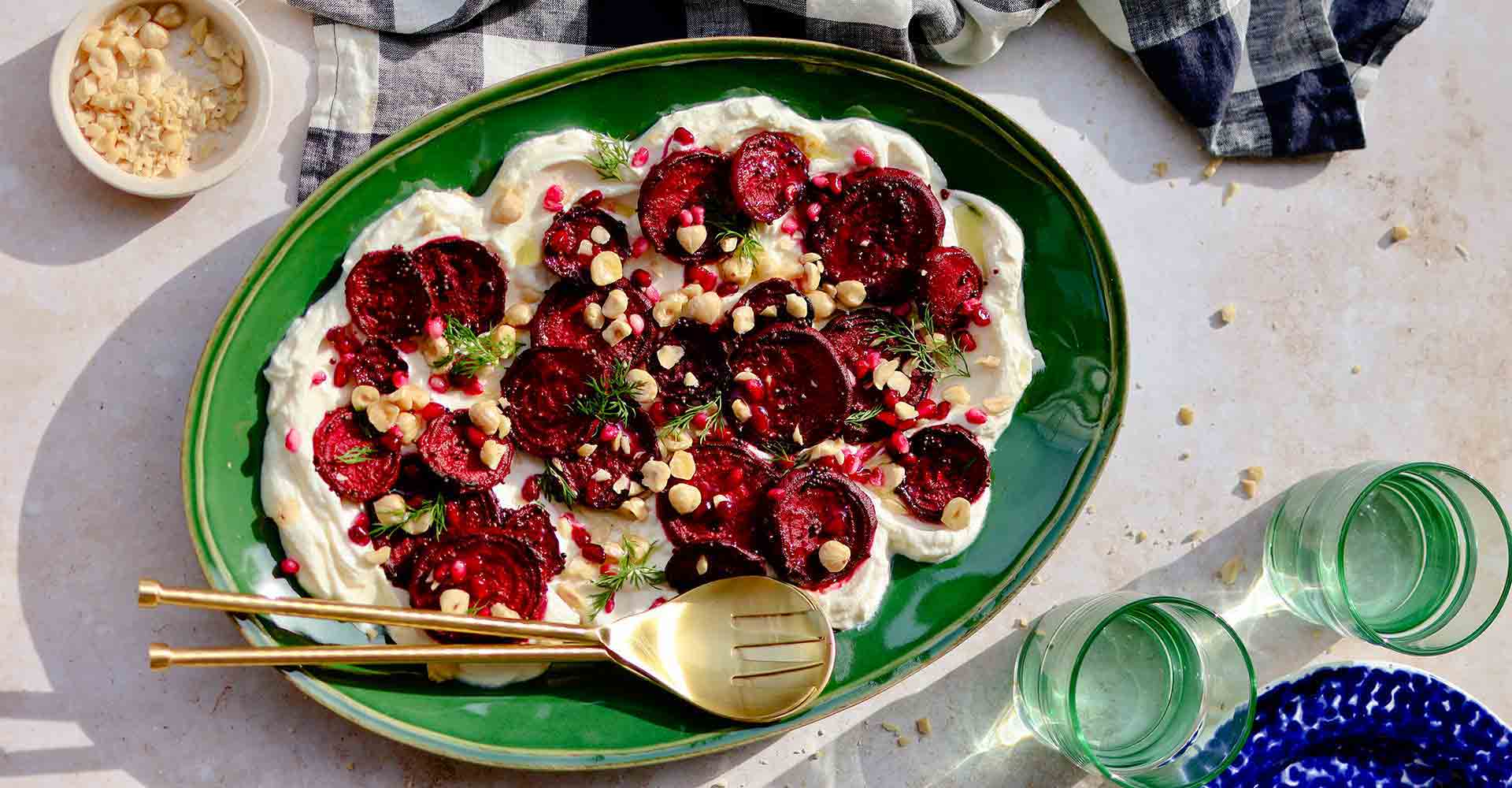 800g beetroots
2 tbsp extra virgin olive oil
1.5 tbsp Dijon mustard
2 tsp mustard seeds
3 tsp balsamic vinegar
1 tsp sea salt
450g labneh
1/3 cup hazelnuts, toasted and roughly chopped
1/4 cup pomegranate seeds
Fresh dill, to garnish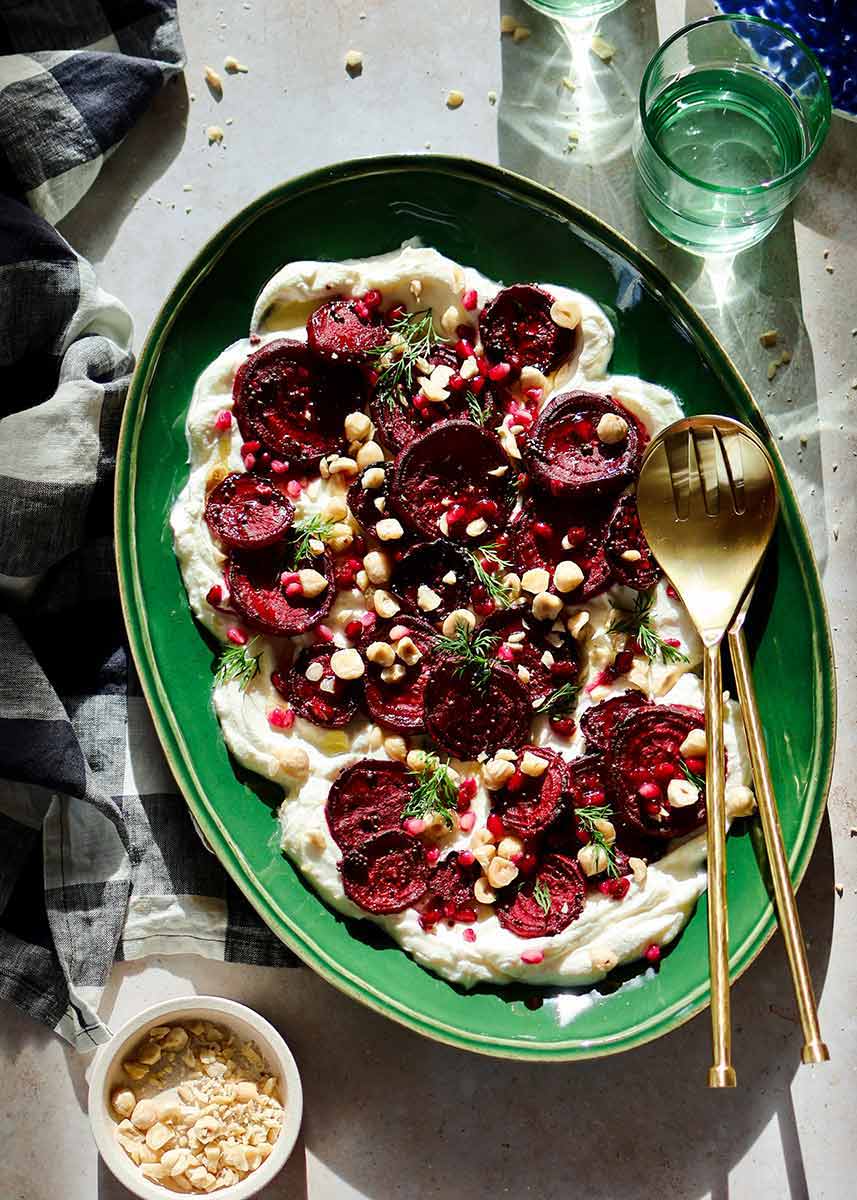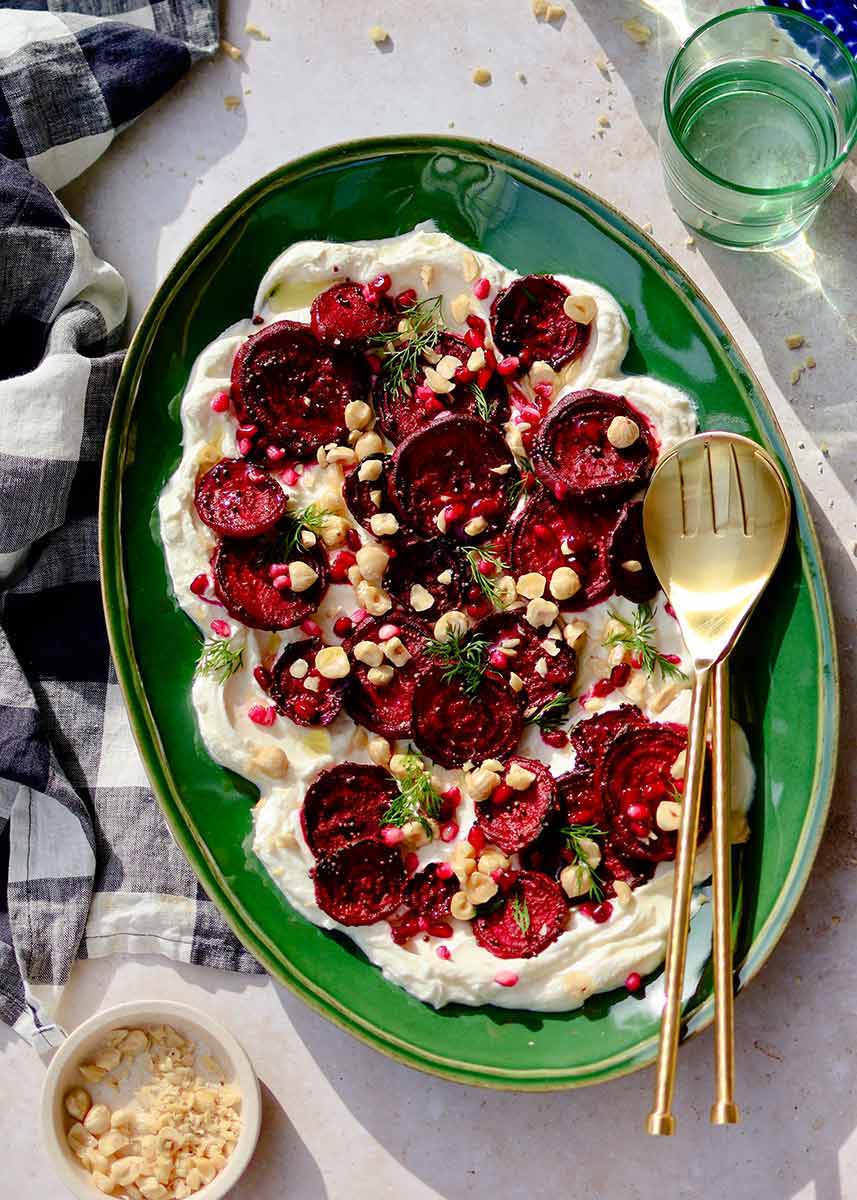 Preheat oven to 200°C and line a baking tray with parchment paper.

Peel beetroots and slice into 2cm rounds. Transfer to a large bowl and add the olive oil, mustard, mustard seeds,

balsamic vinegar and salt. Toss well to coat, then transfer to the baking tray and roast for 35-40 minutes, or until

tender.

To assemble, spread labneh on to the serving platter and arrange beetroots on top. Sprinkle the chopped

hazelnuts and pomegranate seeds on top, then garnish with dill and an extra drizzle of olive oil.
I love all things food and will use any excuse to get in the kitchen, from organising endless dinner parties and developing countless recipes. Over the years I have learnt how powerful food is. Not only is it a source of nourishment, but more importantly, it brings everyone together to provide a sense of unity and community. That's where my love for styling and photography comes in - it allows me to tell a story and give the viewer a moment to think, to react, to feel and to understand all the beauty that food has to offer.
Beautiful New Range Fontana
With organic shapes and a vibrant colour palette,
the Fontana collection was inspired by Italian gatherings at the table.
In search of suppliers, Donna and Samuel Smith, the founders of the brand, traveled hundreds of times to Italy and Portugal, both countries famous for their heritage in ceramic craftsmanship.
They visited local potters and factories and, as they watched skilled artisans finish and paint each piece by hand, they were inspired to create a unique assortment of authentic and charming pieces that defines CASAFINA's lifestyle until today.