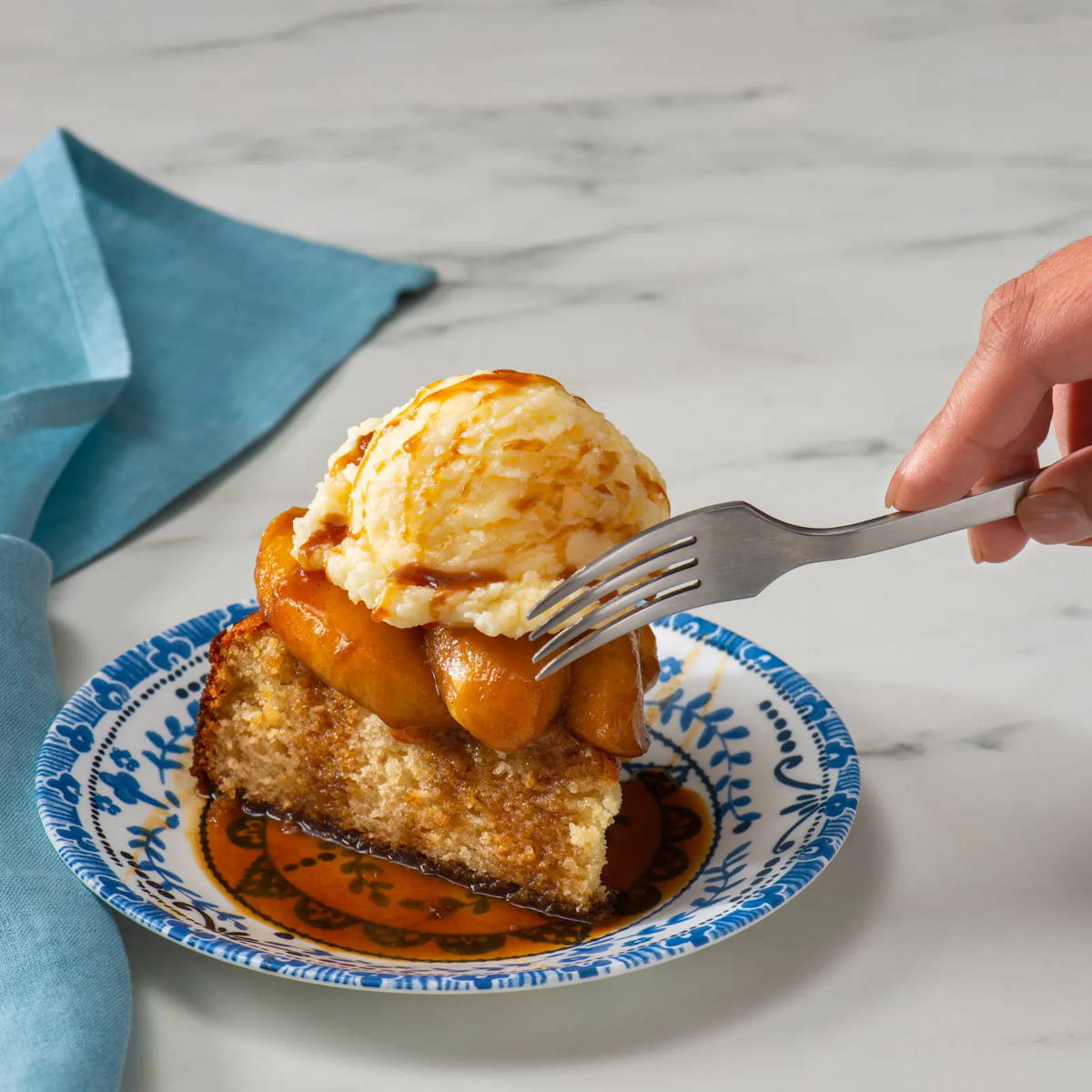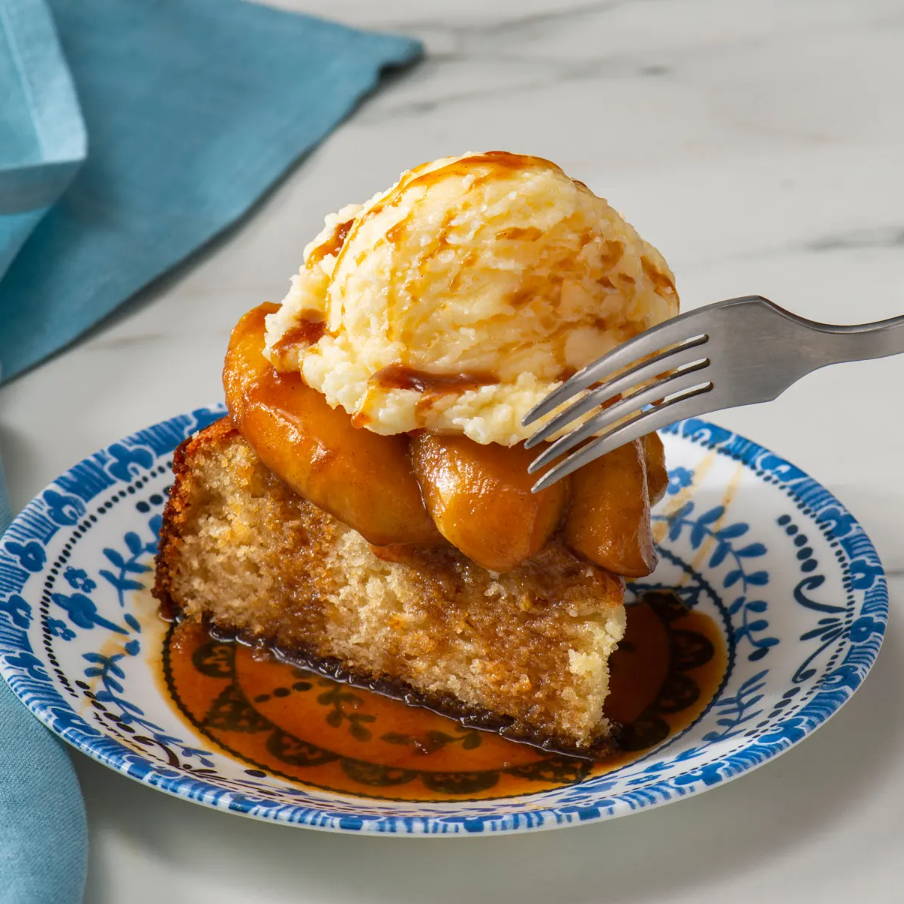 Serves: 4
Prep time: 20 minutes
Cook time: 40 minutes
Ingredients:
Cake
1 cup all-purpose flour
¼ cup almond flour
¼ cup fine cornmeal
1 tsp baking powder
½ tsp baking soda
¼ tsp salt
¾ cup granulated sugar
2 eggs
2 tbsp honey
¾ cup plain low-fat yogurt
½ cup olive oil
2 tsp lemon zest
1 tsp vanilla extract
Caramelised Apples
2 tbsp butter
½ cup granulated sugar
2 tbsp glucose syrup
¼ tsp ground cinnamon
4 apples peeled, cored, and cut into approx.
5 cm slices
Method:
1. To prepare the cake, whisk together the all-purpose flour, almond flour, cornmeal, baking powder, baking soda and salt in a bowl. Set aside.

2. In separate bowl, beat together sugar, eggs, and honey until light and fluffy. Beat in yogurt, olive oil, lemon zest and vanilla for about 1 minute or until combined. Stir in flour mixture just until combined. Pour batter into a baking paper-lined 20 cm springform pan.

3. Place the stainless-steel steam rack in Instant Pot Duo Crisp + Air Fryer and place springform pan on top.

4. With the Air Fryer lid on, select Bake and set the temperature to 177°C. Cook for 25 to 30 minutes or until toothpick inserted in centre of cake comes out clean. Let stand for 10 minutes.

5. To make the caramelised apples, with the Instant Pot Duo Crisp + Air Fryer lid off, select Sauté, and set to Medium temperature. Melt the butter in inner pot, then stir in the apples, sugar, glucose syrup and cinnamon. Cook for 8 to 10 minutes or until apples are tender, saucy, and caramelised. Press Cancel.

6. Cut cake into six slices. Serve warm with a scoop of vanilla ice cream or a dollop of whipped cream. Enjoy!
---