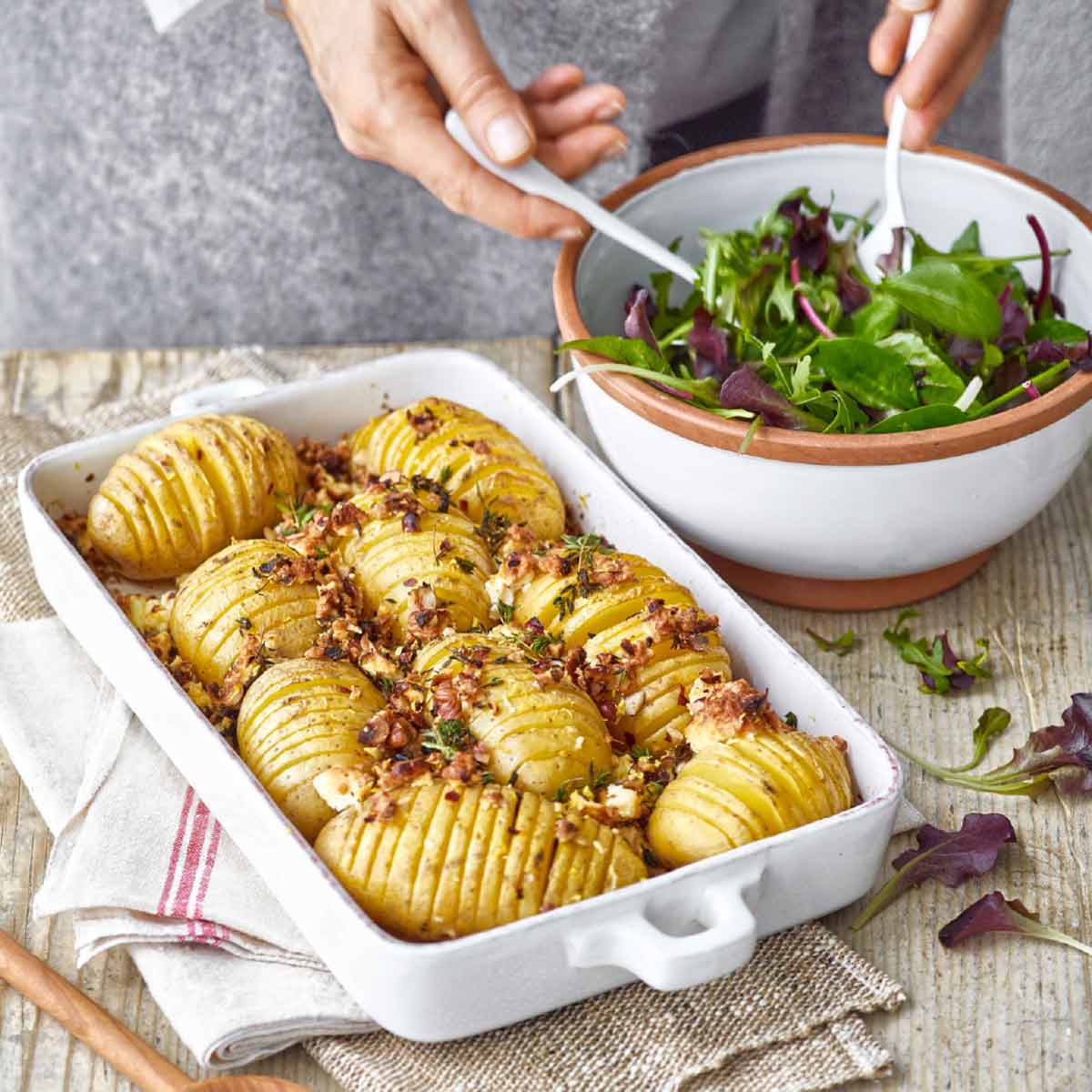 Starter, Main course, Gluten free, Vegetarian
Prep time: 20 minutes
Cook time: 50 minutes
1kg waxy potatoes
0.25bn of thyme
50g hazelnuts
200g Feta
0.5 tsp. chili flakes
1 tsp. salt
3 tbsp. olive oil
1 organic lemon
1. Cut the potatoes into a fan shape using the Hasselback Tool, and place in an approx. 2-litre
oven-proof dish.

2. Pluck the thyme, chop the hazelnuts coarsely, crumble the feta cheese and mix with the chili
flakes and salt, then sprinkle over the potatoes. Drizzle the oil over them.

Bake: approx. 40 min. in the lower part of the preheated oven at 220 degrees. Remove.
Grate the lemon peel and squeeze out the juice over it.

For an approx. 2-litre oven-proof dish
Goes well with: leaf lettuce.
Casserole/dish used: none, only baking paper.
Important: Never place baking paper in the oven without food/pastries on it!
Amount prepared per hot-air frying process: All at the same time.
Baking time/cooking time: 35 minutes
Hot-air frying temperature: 200 degrees
Tips & tricks: Use only 1 tbsp. of oil instead of 3 tbsp.
---
---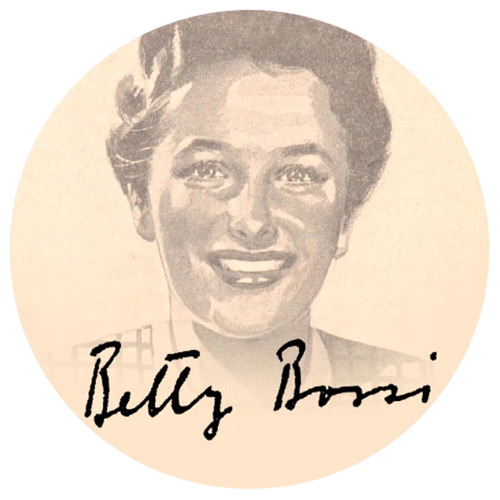 Betty Bossi is the leading Swiss culinary company, and has been teaching Swiss people to cook since 1956 – first and foremost through the Betty Bossi magazine, regularly published cookbooks and clever kitchen utensils.
At the heart of Betty Bossi are reliable recipes for every occasion. In addition, they develop innovative kitchen and household appliances that simplify cooking, make it more efficient, improve the culinary results in terms of taste and aesthetics, and – most importantly – keep inspiring new ideas.
---