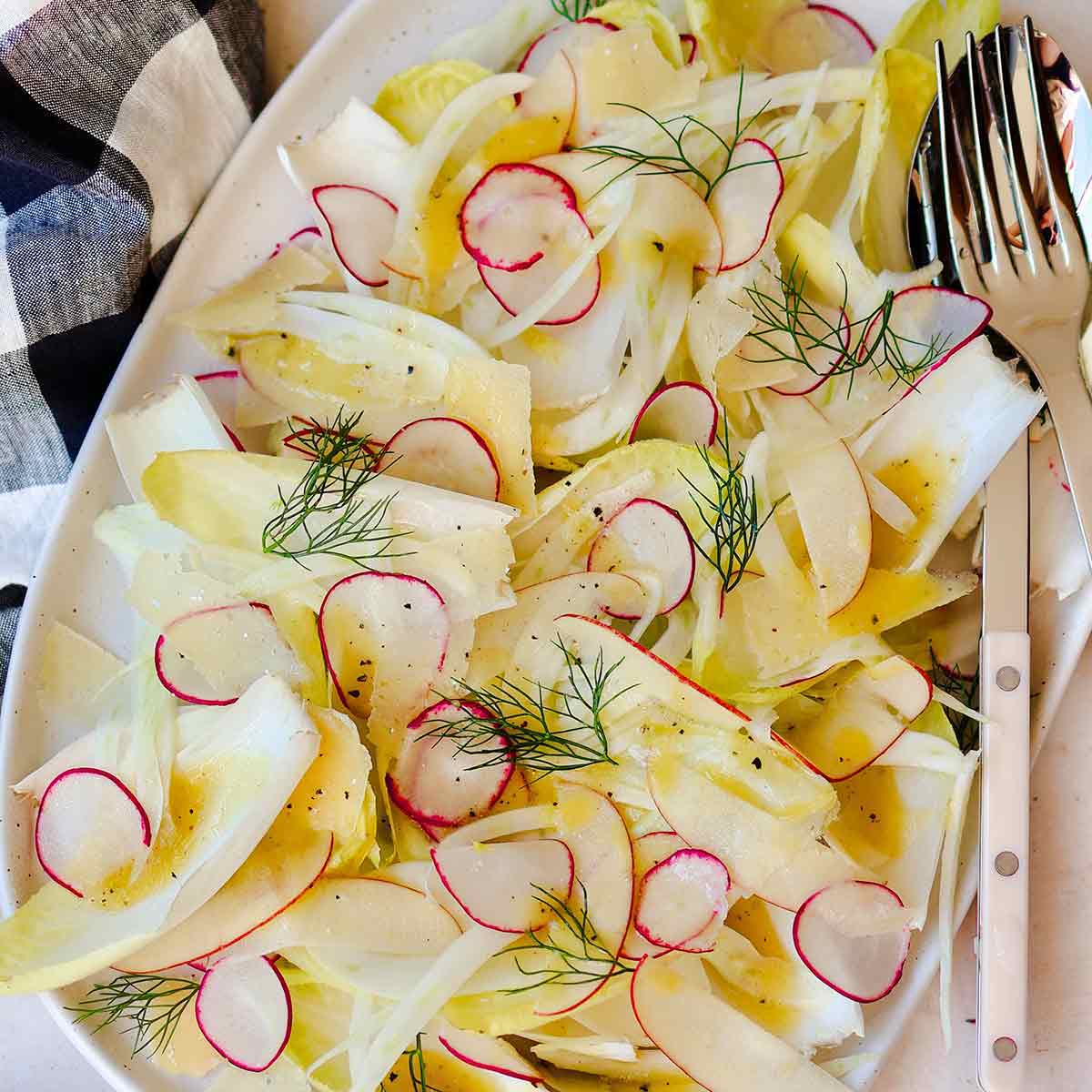 1 bulb of fennel, fronds reserved for garnish

2 witlof
1/2 red apple
3 radishes
3 tbsp extra virgin olive oil
1.5 tbsp Champagne vinegar
1 tsp Dijon mustard
1/2 tsp of sea salt
1/4 tsp cracked black pepper
30g parmesan cheese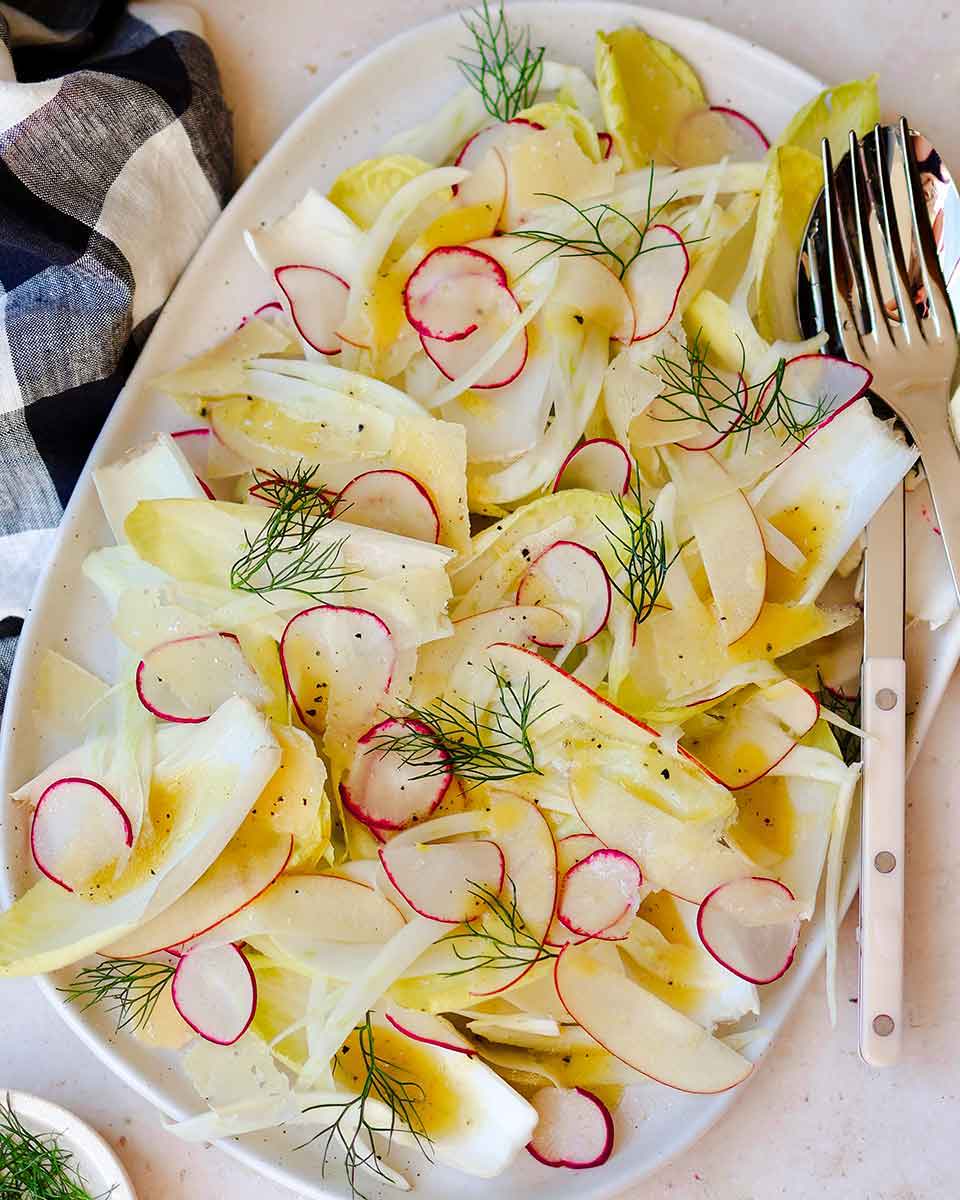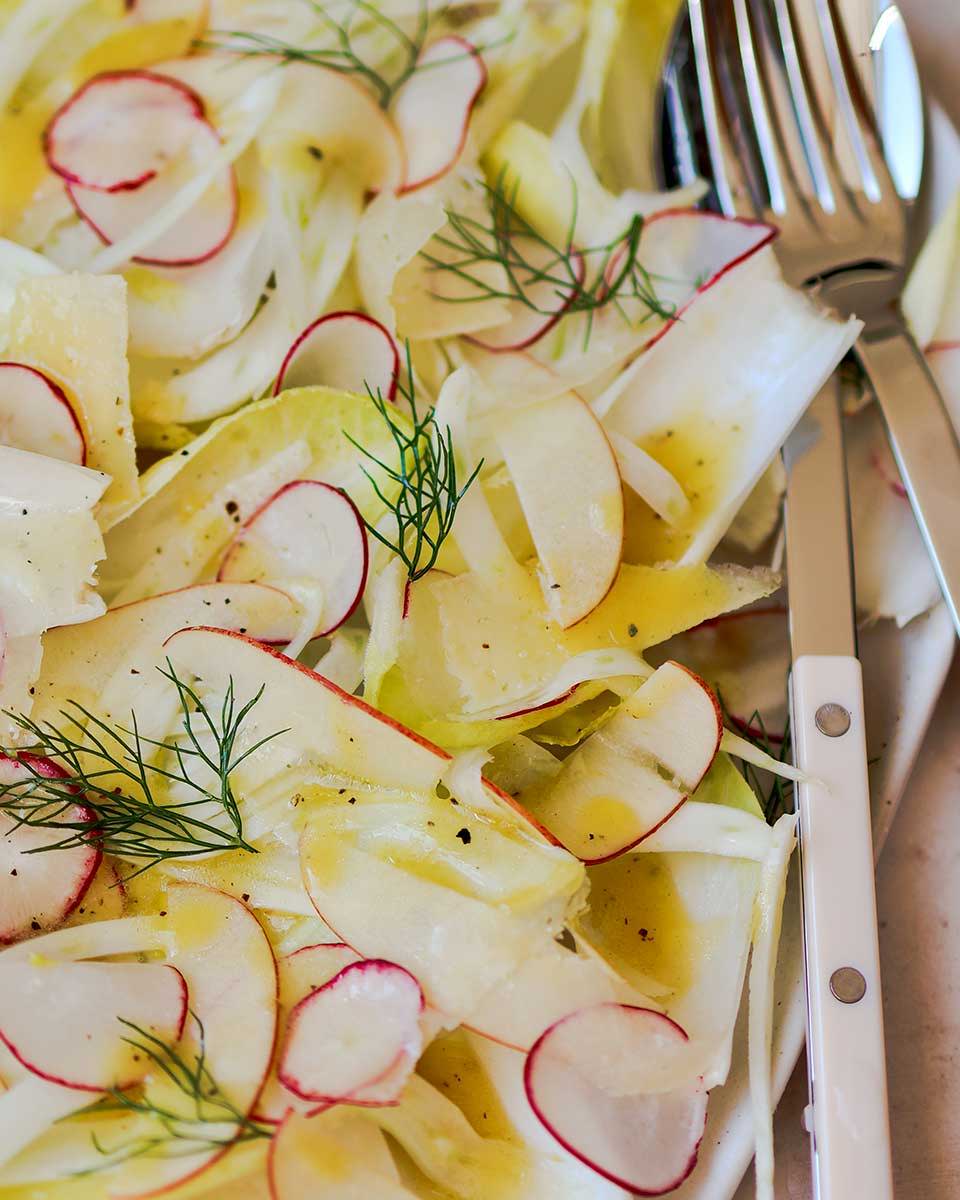 Separate the witlof leaves and arrange on a serving platter. Using a mandolin, shave the fennel, apple

and radishes into thin pieces and place on top of the witlof.

In a small bowl, combine the olive oil, vinegar, mustard, salt and pepper. Whisk vigorously until

smooth and emulsified. Pour over the salad and toss gently to combine .

Using a mandolin, shave the parmesan cheese and arrange on top of the salad, followed by the

fennel fronds, then serve.
P8 Professional Mandoline
With this kitchen essential at your fingertips, you'll breeze through prep time with slicing made easy and enjoyable. Whip up perfectly uniform slices or julienne cuts, adding a dash of magic to your recipes every time!
I love all things food and will use any excuse to get in the kitchen, from organising endless dinner parties and developing countless recipes. Over the years I have learnt how powerful food is. Not only is it a source of nourishment, but more importantly, it brings everyone together to provide a sense of unity and community. That's where my love for styling and photography comes in - it allows me to tell a story and give the viewer a moment to think, to react, to feel and to understand all the beauty that food has to offer.