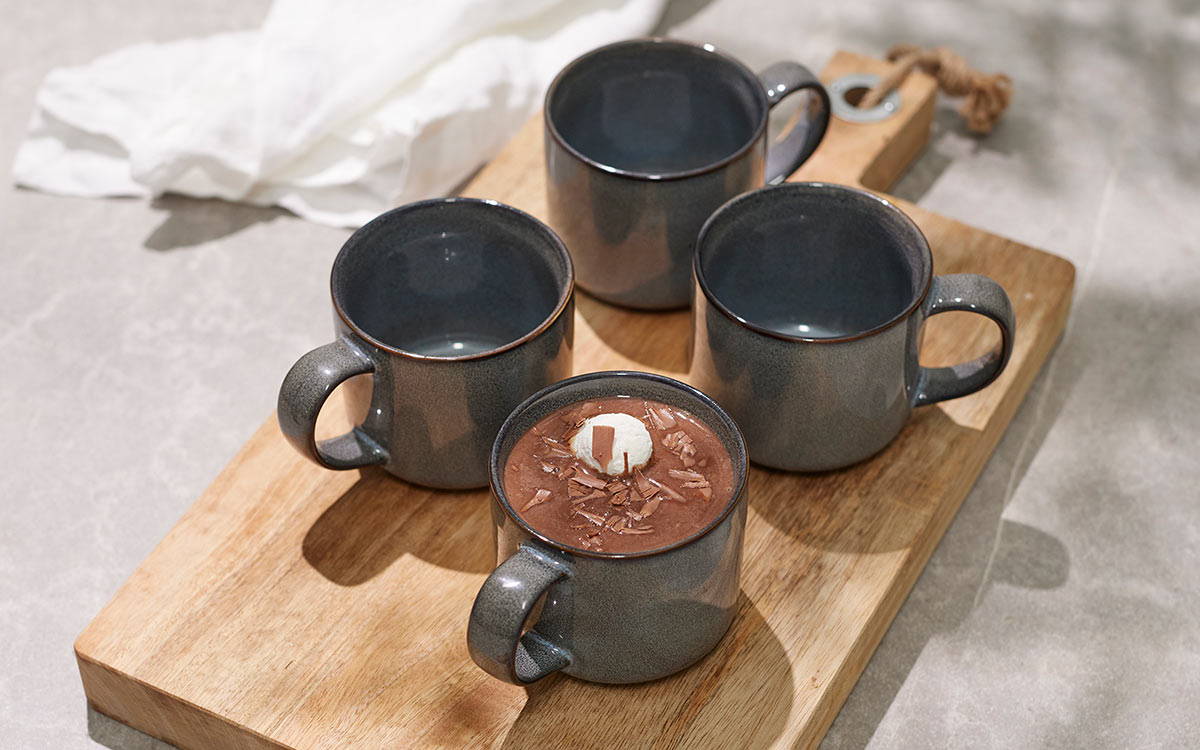 Looking for a rich and decadent hot chocolate recipe that's easy to make? Look no further than this simple five-ingredient hot chocolate recipe! Made with high-quality chocolate, milk, cream, brown sugar, and vanilla extract, this hot chocolate is sure to warm you up on even the coldest of days.
½ block of milk chocolate

1 ½ cups milk
½ cup cream
1 tablespoon brown sugar
1 teaspoon vanilla extract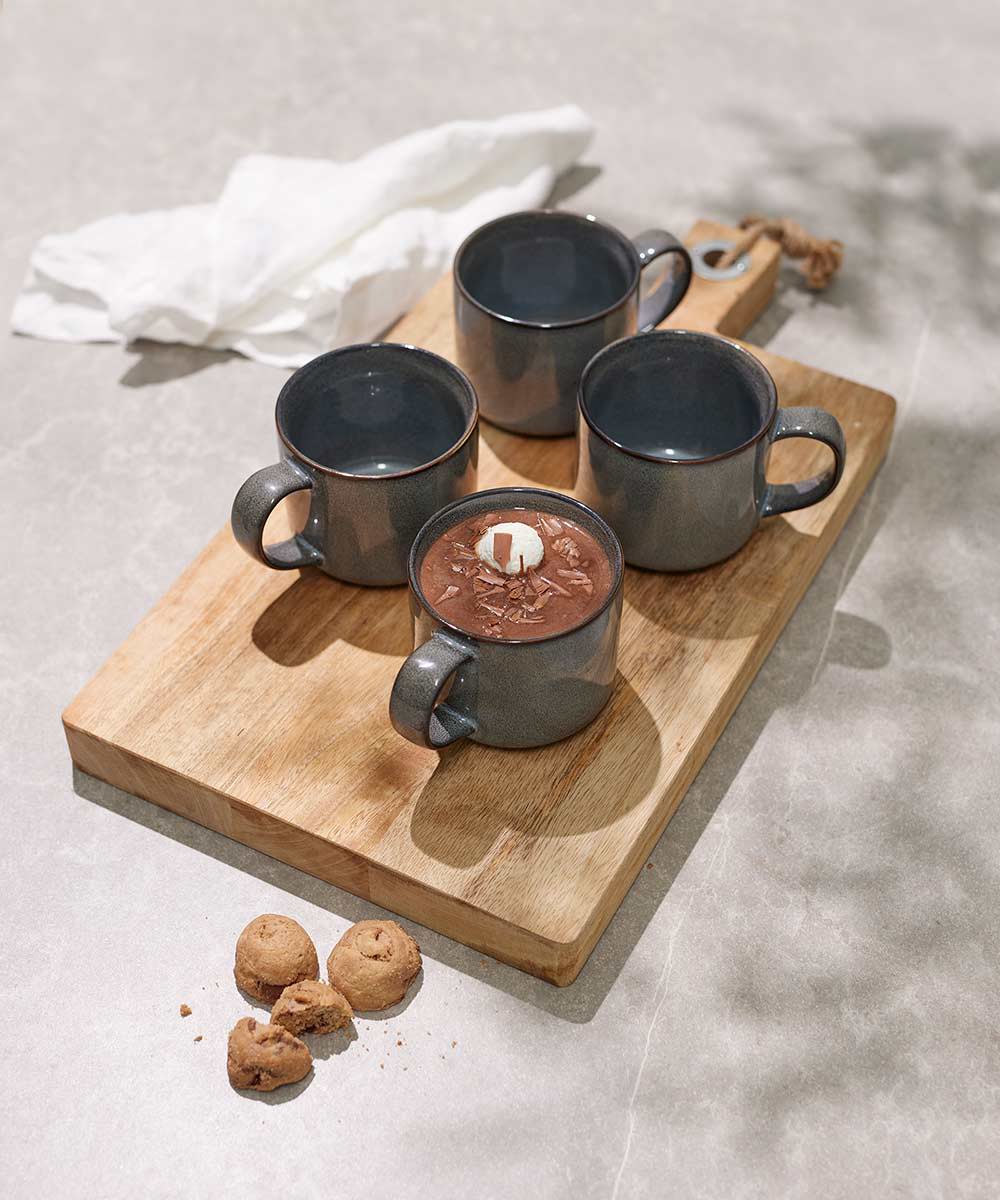 To make this delicious hot chocolate, follow these steps:
Begin by breaking the chocolate into small pieces and placing them in a saucepan.
Add the milk, cream, brown sugar, and vanilla extract to the saucepan, and set it over medium-low heat.
Stir the mixture gently until the chocolate melts and the ingredients are fully combined.
Continue stirring until the hot chocolate reaches a low simmer and has a smooth and slightly thick consistency.
Once the hot chocolate has reached the desired consistency, it's ready to be served. Simply pour it into mugs and enjoy it while it's still hot and delicious!
One thing to note is that this drinking chocolate should be thicker than your classic hot chocolate, but not too thick. If it's too thin, simmer it a little longer. If it's too thick, add another 1/4 cup of milk to thin it out.
Once your hot chocolate has reached the desired consistency, serve it into mugs and enjoy it immediately. You can even top it with whipped cream, grated chocolate, marshmallows, or a drizzle of chocolate syrup for an extra indulgent treat.
So go ahead and treat yourself to a cozy cup of homemade hot chocolate with this simple and delicious recipe. It's the perfect way to warm up and indulge on a chilly day.
Celebrate Easter in Style
As Easter approaches, it's time to start thinking about how to create the perfect table setting to impress your guests while keeping it casual and comfortable. To achieve this, you can opt for the charming Casero dinnerware that adds a touch of modern elegance to your dining table.
Create a centerpiece that's both simple and stunning by arranging fresh flowers in a mason jar or vase, and scatter Easter eggs around the table for a touch of whimsy. With the perfect balance of elegance and informality, your Easter table setting is sure to make everyone feel welcome and excited to celebrate the holiday together.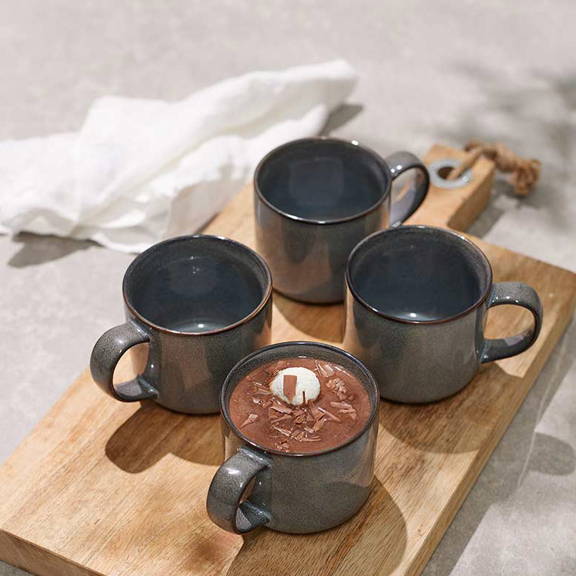 Perfect Combination of Style and Functionality
With a generous 335ml capacity, this set of 4 Casero Penn Mugs are perfect for sipping your morning coffee, tea, or hot chocolate. The smooth glazed finish ensures a comfortable grip and easy cleaning, making them ideal for everyday use.
Get ready to indulge in the perfect blend of form and function with these stunning mugs.