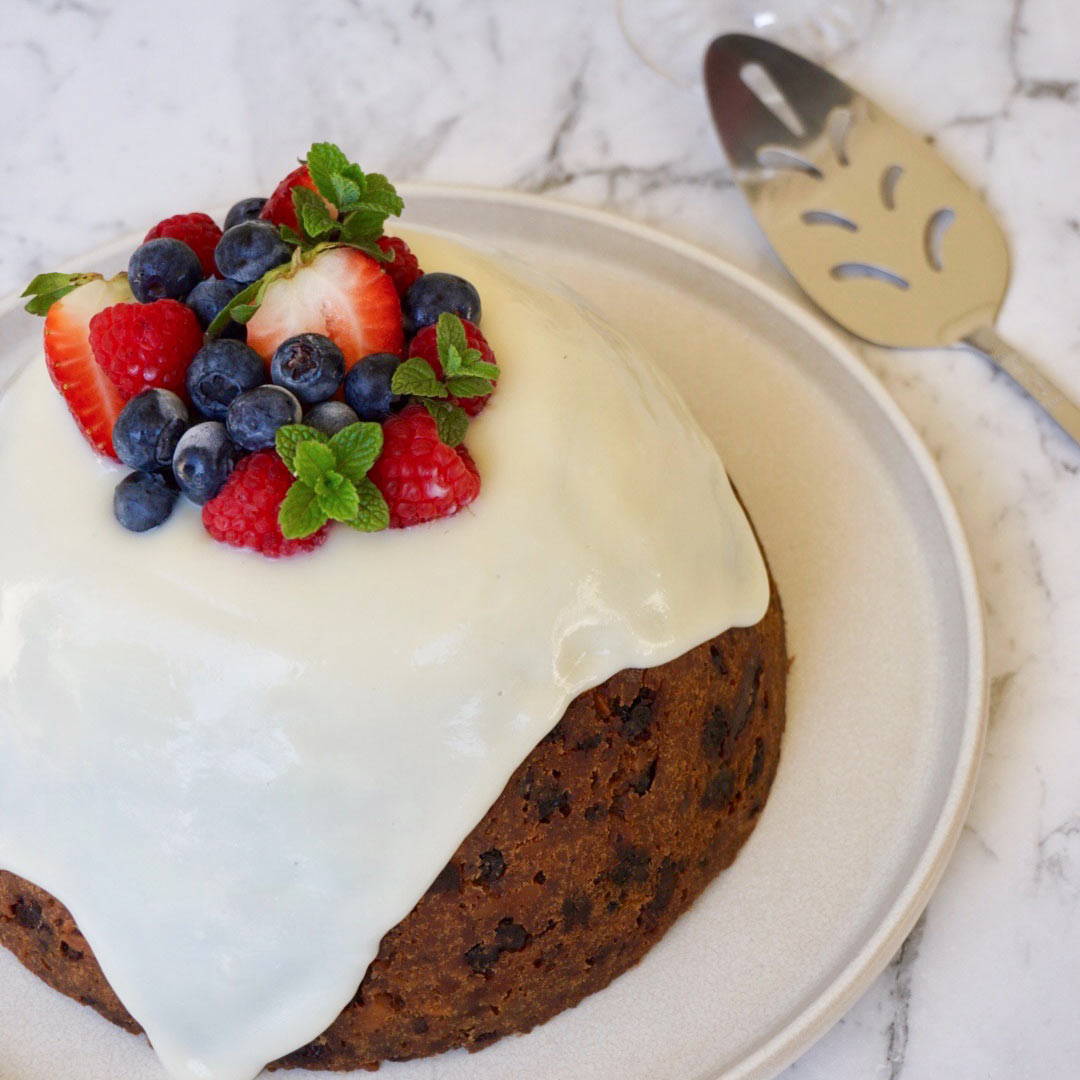 Amaretto Christmas Pudding is an enjoyable and festive dessert that adds a touch of Italian flair to your holiday celebrations. This recipe, created by Cugini Cucina, incorporates the rich and nutty flavours of amaretto liqueur into the traditional Christmas pudding, resulting in a dessert that's both familiar and wonderfully unique.
150g sultanas
150g currants
250g cranberries
150g pitted dates, chopped
125g dried apricots, chopped
120g slivered almonds, chopped
125ml amaretto liqueur
250g butter, softened and cut into cubes
¼ cup white sugar
¼ cup brown sugar
3 large eggs
150ml milk
1 cup plain flour
250g breadcrumbs
1 tsp ground cinnamon
1 tsp mixed spice
Amaretto custard
2 cups full cream milk
2 eggs, beaten
⅔ cup caster sugar
¼ cup cornflour
1 pinch salt
1 tsp vanilla extract
1 tbsp butter
A good dash of Amaretto to your liking.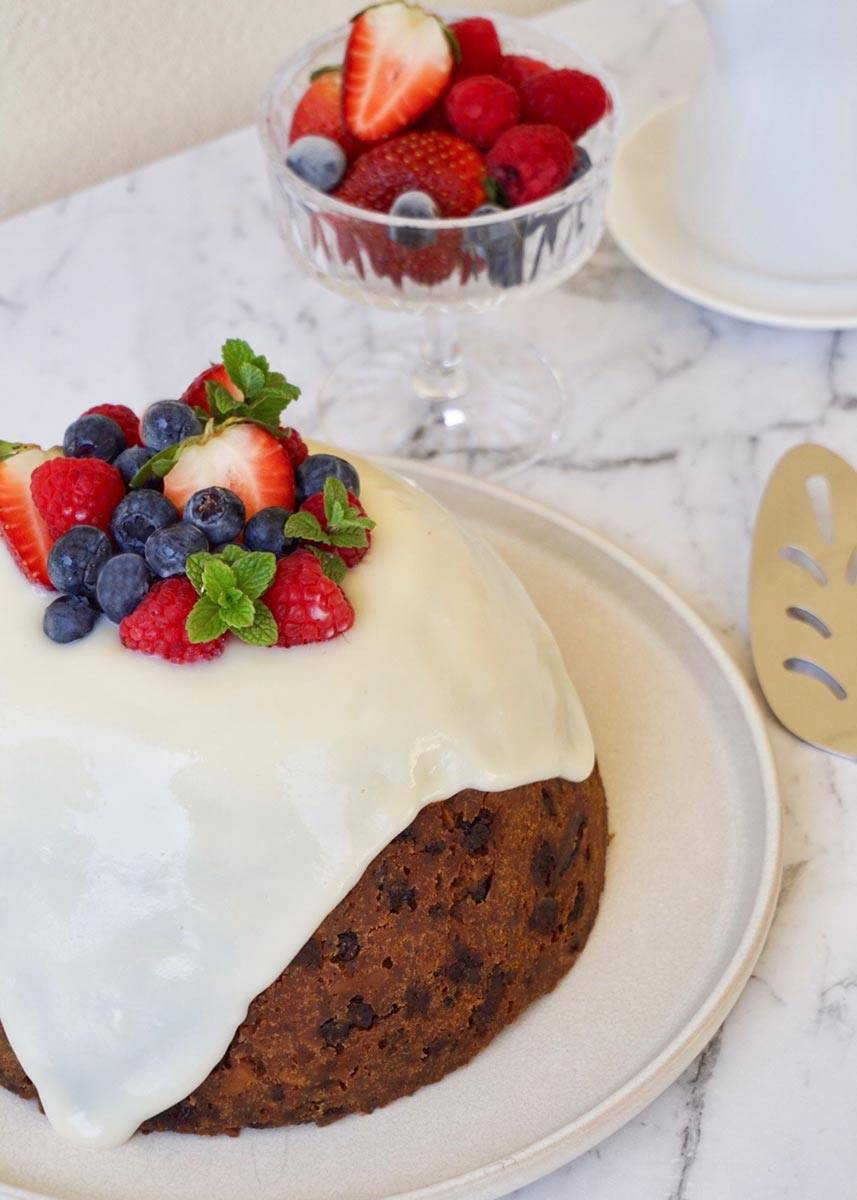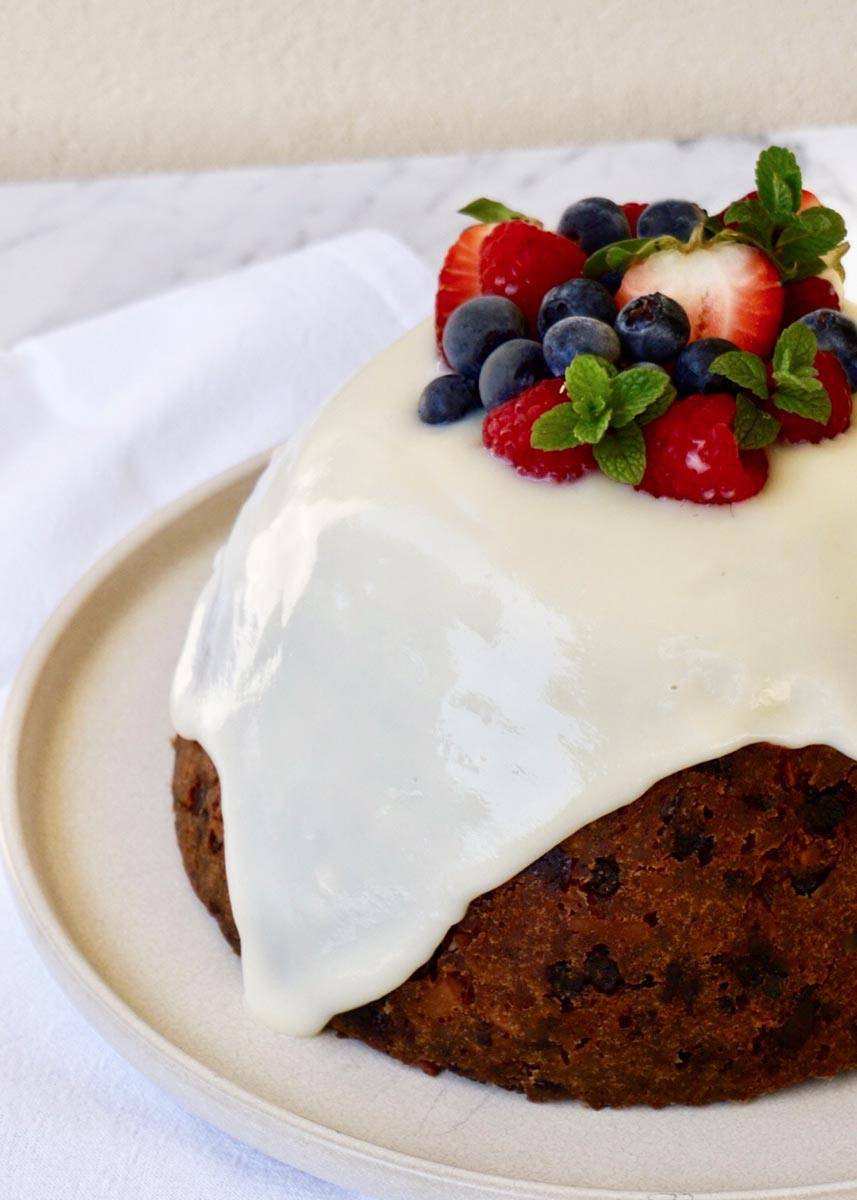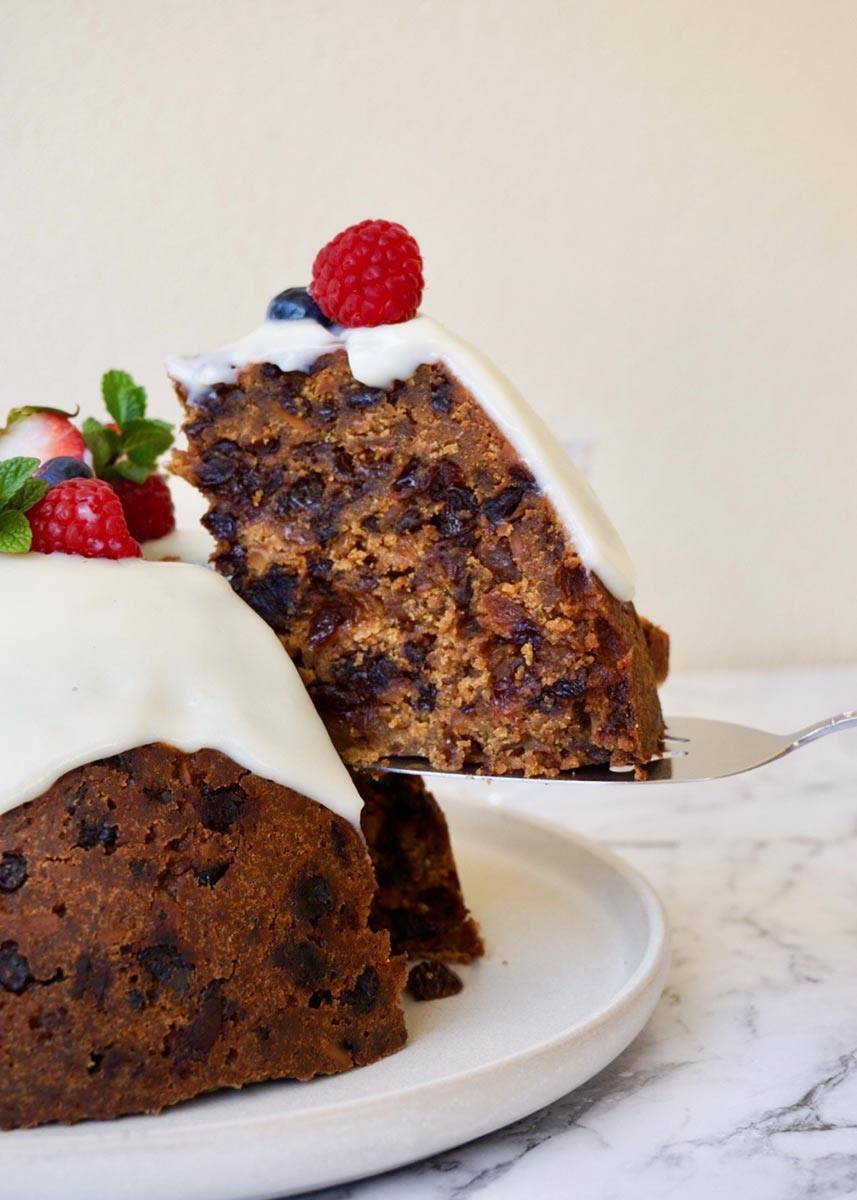 Place the sultanas, currants, cranberries, dates and apricots in a bowl. Pour over the amaretto and mix through the fruit. Cover with cling wrap and allow to soak overnight.

Using a stand mixer, beat the butter and both sugars together until light and fluffy. Gradually, add the eggs one at a time and continue to beat until combined. Add this to a large bowl and add in the dried fruits mixture, almonds, milk, flour, breadcrumbs, and spices. Use a wooden spoon to combine it well.

Grease a 2-2.8L pudding steamer well with butter and line the base with a small circle of parchment paper. Add in the pudding mixture, pressing down with a wooden spoon to make sure the mixture is packed in well. Then top with a cut out circle of parchment paper and place the lid on the pudding steamer.

Prepare a large saucepan, filling the saucepan with water that covers halfway up the sides of the pudding steamer. Bring the water to the boil, add in the pudding steamer and cover with aluminum foil. Allow to boil for 7-8 hours or until cooked through. Once cooled, remove from the saucepan and allow to cool completely in the pudding steamer.

To make the amaretto custard, warm milk in a medium saucepan over medium heat. In a separate bowl, mix the sugar, flour and salt. Add the eggs and vanilla and mix to combine. Pour in the warm milk and stir to combine. Then, add the mixture back into the saucepan over low heat. Whisk continuously until it thickens slightly. Remove from the heat and add in the amaretto to your taste preference.

Pour the warm custard over the pudding, top with fresh berries and serve to enjoy.
Ingredients of Innovation
Perfect for creating classic steamed desserts. These steamers are equipped with sturdy stainless steel side handles and a secure locking lids.
Christmas Baking Essentials
Minimax has a brilliant collection of Christmas baking tools and accessories this season. From pudding bowls and steamers to chocolate moulds and treat bags. All the trimmings for a delicious homemade Christmas.